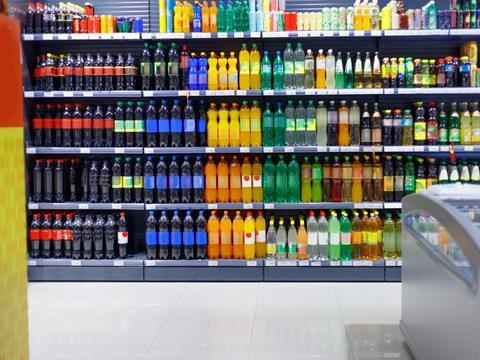 Scientists from Heriot-Watt University have been granted funding from Innovate UK for a two-year project aimed at developing additives and processing materials to increase the recycled content of plastic bottles, with the target of helping companies reach the EU's target of a minimum of 30% recycled content in PET bottles by 2030.
The Heriot-Watt University team will work with ENVIROPET, a Glasgow-based business currently developing the liquid additive PET-Yield, which can be added to the PET bottle manufacturing process to increase the amount of recycled PET material in new bottles while maintaining comparable properties to virgin PET bottles.
Scientists from the University of Strathclyde will also work on the two-year project, which is supported by Interface Scotland.
According to the research group, it can be challenging to incorporate recycled content into plastic drink bottles made from PET as the quality of recycled plastic feedstock varies widely. The lack of uniformity in the mechanical and optical properties required can lead to issues with the function of plastic beverage bottles, such as carbonated fluids going flat, as well as variations in clarity and colour.
Over 580 billion new PET bottles are reportedly produced each year, which the research group adds largely contain little to no post-consumer recycled material. There are over 800 PET manufacturing plants worldwide, including 140 in the UK and EU.
In addition, by 2030, EU legislation will require all new PET bottles to contain at least 30% recycled PET, with an interim figure of 25% by 2025.
Douglas Craig, managing director of ENVIROPET, comments: "Our technology will help manufacturers comply with recycling targets and legislation and improve their bottle quality and environmental performance.
"It could potentially save firms millions by reducing the amount of raw material needed for new bottles, as well as the energy resource required for their manufacture.
"All of the major PET bottle manufacturers have outlets in the UK, which means we have a gateway to a global market."
Professor David Bucknall will lead the Heriot-Watt team to understand how the PET-Yield additives affect PET bottles containing recycled material under laboratory conditions before it is put to the test in a production line.
Bucknall says of the project: "We want to solve the problems faced by using more recycled PET content in plastic bottles, which currently results in significantly poorer-quality bottles in terms of their mechanical properties and appearance.
"We'll be testing how the additive improves the performance of recycled PET blends in a number of critical properties that directly affect the PET bottle behaviour. We will measure gas permeability through the plastic, which has a direct impact on the product shelf-life.
"To have a long shelf-life the plastic must prevent oxygen permeating into the bottle and affecting its content, but also stop CO2 escaping so that carbonated drinks don't go 'flat'.
"Our colleagues at the University of Strathclyde will integrate artificial intelligence and deep learning to ensure that the appropriate amount of additive will be included during melt processing of the PET mixtures.
"This will help manufacturers to use this system so that the correct blend ratios and processing conditions are automatically maintained to produce consistently predictable products.
"This project is exciting because we may be able to exceed 30% recycled material in any PET bottle, which would have significant long-term environmental benefits."
The plastic bottle industry is currently facing challenges that some warn may delay or undermine its ability to meet the 30% recycled content target set by the EU for 2030.
ICIS reported that the prices of rPET reached a record high in January 2022, with post-consumer bottle prices, in particular, rising over €200 per tonne. This appears to be a result of the supply chain crisis, which has caused shortages and price hikes of raw materials, while contamination rates of post-consumer materials appear to be rising.
Meanwhile, representatives from the European beverage industry released a statement calling on the European Commission to mandate a 'first refusal' policy that would allow the beverage industry to retain plastic bottles within a closed-loop to enhance recycling rates and enhance rPET content. According to the group, the use of post-consumer PET bottles in clothes and toys, rather than food-contact applications, represents downcycling and often result in these items being sent to landfill or for incineration, rather than recycled again.
While some members of the plastics value chain support a mandatory 30% recycled content target using both mechanical and chemical recycling processes, other groups, such as EuPC, have warned that this may force convertors to take on the majority of risk during structural changes within the plastic industry and that a reliance on "future technologies" may backfire. EuPC has previously criticised the Single-Use Packaging Directive (SUPD) for being unevenly implemented between countries, with the potential to undermine the EU's single market.
Nonetheless, companies continue to make pledges to increase the recycled content in plastic beverage bottles, with PepsiCo aiming to use 100% rPET across its Pepsi bottle range in Europe by 2022 and Britvic transitioning its Robinsons, Lipton Ice Tea, and drench bottles to 100% rPET.
There have also been several collaborations announced to support an increase in rPET content and quality. RecyClass and the European PET Bottle Platform (EPBP) will work on developing governance and testing protocols for the value chain, as well as implementing and validating the analysis of packaging according to these guidelines, while Carbios consortium – which includes L'Oréal, Nestlé, PepsiCo, and the Suntory Group – has launched an industrial demonstration plant for its enzymatic recycling technology that enables the depolymerisation of PET for "unlimited recycling".
Figures suggest that demand for PET has increased since 2020, with a 6% rise in demand for PET bottles, which represents one of the most common applications for the material. Therefore, as companies seek to meet targets and secure supplies of rPET, research and development will be key – with Heriot-Watt University, the University of Strathclyde, and ENVIROPET's project being an important piece of the puzzle.