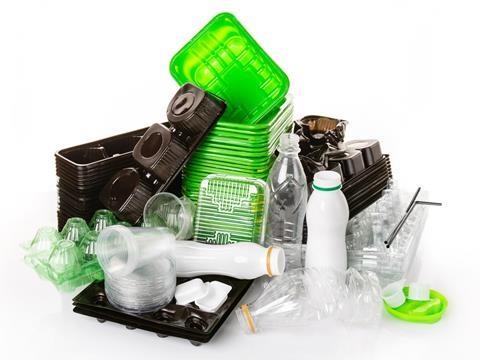 SI Group, developer and manufacturer of performance additives, process solutions, pharmaceuticals, and chemical intermediates, has unveiled its EVERCYCLE additives platform for recycling PET, HDPE, PP, and LDPE packaging – aiming to improve stability, performance, colour control, and the amount of recycled content produced.
The EVERCYCLE brand is claimed to be based on resource conservation, enhanced recycling, and innovative technologies. The EVERCYCLE PET-102D and PET-103D are said to provide colour control in PET bottles, trays, and fibres – pellet and liquid, respectively. Meanwhile, the PP-101S and LD-101S aim to provide stabilisation, the former for flexible HDPE and PP packaging, the latter for LDPE rigid packaging.
SI Group hopes that the new technology will enable brands to increase the reusability and amount of recycled content in their plastic products, as well as their own recycling rates.
"Our formulated additive solutions advance the transition to a more circular economy by enabling more plastics to be recycled back into the economy," said Irfaan Foster, Market Development Director at SI Group. "This will result in a more sustainable industry and create greater societal and economic benefit for all."
"We continue to invest in innovation, driving forward our capabilities and expertise to bring more sustainable solutions like EVERCYCLE additives to the market," added Joey Gullion, chief commercial officer at SI Group. "Sustainability is critically important to our employees, customers and business partners, and these products demonstrate our ability to support customers in the transition to a circular economy."
Innovate UK is funding a two-year project run by scientists at Heriot-Watt University to develop additives and processing materials that hope to increase the recycled content of plastic bottles.
Last year, plastship collaborated with Kraton, Chemetall and Baerlocher on a digital service providing plastic converters with an overview of the interaction between recyclates and additives.
On the other hand, Keiryo Packaging's 3D-printed polymer processing technology – a finalist in the Driving the Circular Economy Category at the Sustainability Awards 2022 – hopes to reduce the need for foreign additives in existing industrial assets and increase the purity of recycling streams.