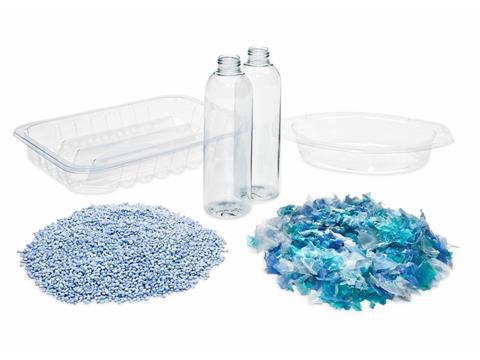 Aliplast's Reload brand will be used to identify polymers and films produced by the company that are made of at least 90% recycled materials.
Aliplast says that its recycled polymers (in granules or flakes), flexible films, and rigid films will be able to use the Reload brand as long as they meet the 90% recycled material criteria.
According to the company, Reload line products will have the same characteristics as other products, such as high mechanical strength and flexibility of use. Alongside this, the company adds that Reload products could help companies to make carbon footprint reductions.
Aliplast explains that its products, particularly LDPE films and rPET sheets, are suitable for the packaging of consumer goods, such as for the food and beverage segments. In addition to food packaging, Reload products can reportedly be used in industries including automotive, furniture, ceramic, makeup, and chemicals.
Reload represents an additional guarantee for the customer, offering confidence that the materials contribute to reducing carbon footprints and protecting the environment, according to Aliplast.
Aliplast also claims that Reload products are the result of a circular process, involving waste collection directly from the company and the return of the same regenerated product.
Carlo Andriolo, CEO of Aliplast, comments: "Almost all of what we regenerate comes from post-consumer plastics, which means real waste, not just production scraps.
"These are materials that require a more complex processing to be returned to a high-quality level, but in this way we operate in line with the European Union recycling goals, which require companies to increase the recycling of this "complex waste" to bring new life to materials that are currently discarded in mixed waste and then burnt or sent to a landfill."
Aliplast will debut Reload at IPACK-IMA in Milan, which will run between the 3rd and 6th of May 2022. The company will be in Hall 7, Booth C30.