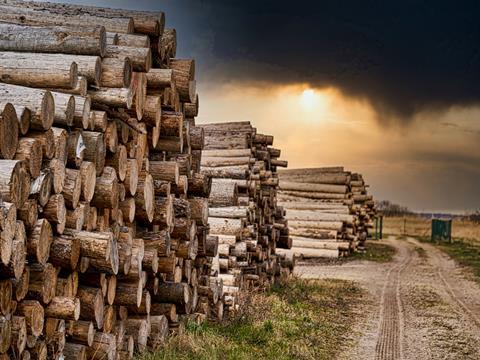 Cepi, the European paper industry association, has written to the European Commission calling for the paper and pulp sectors to be recognised as essential suppliers across multiple European value chains, which would make them eligible for state aid and preferential gas deliveries – an intervention the group says is necessary to "keep the lights on" as paper mills across Europe shut down production due to escalating energy costs.
Cepi begins its statement by stating that its members "have responded decisively in the face of the unjustified military aggression against Ukraine and in a spirit of solidarity with the people in Ukraine at this difficult time", following Russia's invasion of Ukraine last month. It adds that it "support[s] EU leaders in their defence of international law, human rights and democratic values" as the organisation implements sanctions against Russia, which include plans to phase out Europe's dependency on Russian oil and natural gas imports.
The statement goes on to explain that the pulp and paper sector is struggling to "provide [our products] and maintain business as usual" as it has been "particularly hit by the spike in energy prices", which were already rising before Russia's invasion of Ukraine introduced further uncertainty.
Speaking to Packaging Europe earlier this month about how the war in Ukraine will impact the paper and pulp industry, Cepi said: "The paper industry is an energy-intensive industry and, for that reason, current energy prices are a concern. The EU Commission's Green Deal and the carbon net-neutrality 2050 target, which is supported by Cepi, will lead to higher energy prices and carbon costs. The war in Ukraine and the related sanctions will add to this trend and further increase energy prices, which have reached very high levels already today."
In its recent statement, released yesterday, Cepi adds that, at the time of writing, a number of European paper mills have been forced to stop production or introduce temporary downtimes due to "extreme energy prices". In a letter addressed to Ursula Van der Leyen, president of the European Commission, Cepi notes that energy costs have been rising since summer 2021: "Over the months, we have seen energy prices increasing even up to 8 times."
According to Cepi, the slowing down of production across European paper mills puts the jobs of over 4 million people across the forest-based value chain at risk and could exacerbate supply chain shortages of paper and pulp materials.
"Reducing activity in our sector is a real-world threat to our competitiveness in the global market," the association explains. "It endangers our industry's existence in Europe […], not to mention the capacity to invest in further industrial transformation before 2030 to achieve the climate targets."
As noted by Cepi, products of all kinds made of pulp and paper, including packaging and essential hygiene products, are "in danger of disruptions". This risk could encompass the transport and delivery of food and pharmaceuticals, with Cep claiming that this could impact "populations which need it the most in the face of the multiple current crises".
Therefore, Cepi is calling on the European Commission to recognise its sectors as "essential suppliers in several critical European value chains" as part of the Versailles Declaration for the protection of critical infrastructure, a move that would apparently make the industry eligible for state aid and preferential gas deliveries. Cepi says that "this will ensure continuity of vital supplies to society during the double energetic and security crisis, and as the EU is still recovering from the COVID-19 health crisis".
While Cepi says it supports the diversification of gas supplies, it adds that "it is important that new restrictions are applied in a pragmatic and fair way, and with a deep respect to the fundamental role of different economic sectors. A plan to wean ourselves off Russian gas and oil as a feedstock for manufacturing should be backed by the necessary national and European resources."
In its letter to the European Commission, Cepi also notes: "In reality, Europe needs to address its dependency not only on energy imports, but also on fossil-based materials." As part of its statement, the association urges the EU to recognise the potential of paper and pulp products "as circular, sustainable and home-grown substitutes for those fossil materials impacted by the crisis", such as the supply of plastics, another energy-intensive industry. However, it cautions that the current energy crisis will impact its ability to implement sustainable solutions in the future.
Cepi concludes both its statement and letter with an expression of support for the EU, but insists that "we want to actively engage to immediately improve the devastating situation of our fundamental sector, which is a direct result of unbearably high energy and raw materials prices in Europe". The organisation is hoping to meet with the European Commission to put forward its suggestions.
Reporting from adjacent industries, both the European Federation of Wooden Pallet & Packaging Manufacturers (FEFPEB) and Wood Resources International (WRI) have announced that the supply of forest materials is likely to be under extreme pressure in the coming months and even years. Russia's invasion of Ukraine has put significant strain on exports of wood from the region. FEFPEB concurs with Cepi that this could shortly result in a shortage of packaging, while Moody's suggests that rising energy prices could accelerate the transition of paper mills to packaging applications in order to remain competitive.