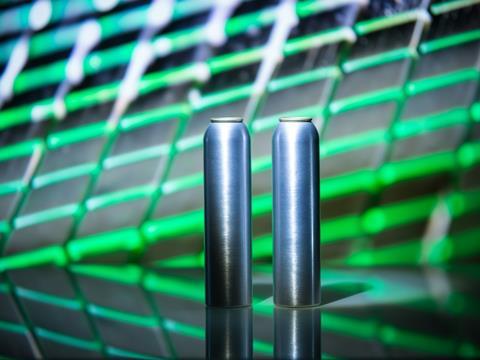 According to the International Organisation of Aluminium Aerosol Container Manufacturers (AEROBAL), global shipments to its members declined by 1.2% in 2021 to around 5.6 billion units, which it mainly attributes to reduced demand in Europe. The industry remains concerned about supply chain tensions, as well as the impact of Russia's invasion of Ukraine on global markets.
The end-us markets for aluminium aerosol cans appear to show some variation based on figures from 2020. For example, deliveries to the hair mousses, shaving foams, and food markets increased, reportedly by double digits in some cases. On the other hand, sales were "weaker" for hair spray, sun care, pharmaceutical, disinfectant, household, and technical products, based on AEROBAL's data.
AEROBAL reports that the main end-use for aluminium aerosol cans – deodorants – remained roughly at the same level as the previous year.
AEROBAL largely attributes the slight decline in shipments of aluminium aerosol cans to lower demand in the EU and the UK. This was not unanimous across regions: AEROBAL says that the North and South American markets were mostly level with 2020, while deliveries to Asia and the Middle East showed, in some cases, a significant increase.
Reporting on the first half of 2020, AEROBAL recorded a "moderate decline" in the global production of aluminium cans, which Gregor Spengler, secretary general of the organisation, said at the time was "a rather good result" when considered against the backdrop of the COVID-19 pandemic. The demand for cosmetic, haircare, and other personal care products declined in this period, apparently due to lockdowns and more cautious spending by consumers during initial outbreaks. Markets in Asia and Oceania were "particularly weak" in the first half of 2020, while, as in 2021, Europe experienced a slight decline, North and South America appeared to be stable, and the Middle East posted some gains.
As for design trends in 2021, AEROBAL identifies a shift towards less complex can shapes, reportedly creating greater leeway for weight reductions. Additionally, the industry is apparently focusing on reducing the ecological footprint of cans by using optimised coating systems and further implementing targeted weight reductions.
Leopold Werdich, president of AEROBAL, explains: "Demand for sustainable packaging solutions remains high on customers' agendas. The manufacturers of aluminium aerosol cans are delivering convincing concepts here."
For example, last year, AEROBAL's World Aluminum Aerosol Can Award included "the first aluminium aerosol can printed with an eco-friendly and sustainable printing ink", reportedly free of GMOs, minerals, and palm, soybean, and coconut oils, which is produced by German can manufacturer Tubex. The can itself is also made of certified post-consumer recycled material and a patented alloy that apparently makes it 6% lighter than the previous iteration.
Speaking to Packaging Europe in 2019, a number of industry experts identified sustainability in the aerosols segment as dependent on transparency when it comes to lifecycle comparisons, considering the entire value chain of aluminium, and ensuring that future needs are protected while meeting present demand.
Overall, AEROBAL says that aluminium offers an "excellent sustainability performance" because it can be recycled "almost indefinitely without any loss of quality". The group adds that it is crucial that aluminium is kept in the economy and supported by globally efficient collection and sorting.
Looking to the future, the aluminium aerosol can industry is "cautiously optimistic", according to AEROBAL. The organization adds that order intake in the first quarter of 2022 "so far bodes well" for manufacturers for the remaining first half of the year, with the "revitalization" of activities by companies and consumers alike providing a boost.
However, AEROBAL also cautions that there are remaining challenges for the industry. The organisation suggests that the ongoing COVID-19 pandemic may continue to be problematic, while – like a number of other industries – the aluminium aerosols segment is facing high energy prices and supply chain tensions, particularly for electronic control parts for machinery. These issues, alongside unstable consumer purchasing power due to rising inflation, is apparently "dampening the industry's mood".
AEROBAL concludes that Russia's invasion of Ukraine is "by far the greatest concern for manufacturers", with the potential to bring "uncertainty and upheavals in the markets".