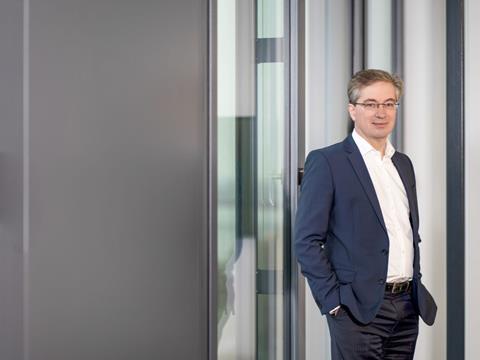 Wendel has signed an agreement to sell Constantia Flexibles to an affiliate of One Rock Capital Partners at a price expected to yield net proceeds of approximately €1,097 million.
The sale price is set to exceed Wendel's total investment in Constantia Flexibles since 2015 – when Wendel finalised the acquisition of Constantia Flexibles for an enterprise value of €2.3 billion, invested €640 million in equity for a 73% stake in the company, and syndicated a minority share of Maxburg Capital Partners' investment – by over 1.94 times, as it will yield net proceeds of around €1,097 million after financial debt, dilution to the benefit of minority investors, transaction costs, and other debt-like adjustments.
The transaction net proceeds are €84 million above Constantia Flexibles' valuation of Wendel's net asset value as of 31st March 2023. Additional proceeds could be generated by ongoing assets disposals, it is claimed, which could bring the proceeds up to €1,124 million – a valuation that exceeds March's net asset value by €1,124 million, and is 6.8% higher than the net asset value on 30th June 2023.
Expected to close in the second half of this year, the transaction is subject to the satisfaction of contractual conditions precedents, such as clearance by regulatory authorities.
"The history of Constantia Flexibles within Wendel's portfolio highlights the validity of our long-term investor model, which has enabled us to support the Company in its development," said David Darmon, deputy CEO at Wendel Group. "Constantia Flexibles has thus placed innovation at the heart of its growth model, enabling it to rise to the challenge of the circular economy without compromising on the functional requirements of its products.
"Under Pim Vervaat's leadership, all Constantia Flexibles teams demonstrated their commitment and resilience during the Covid-19 crisis, and coped brilliantly with the recent disruptions in the energy and commodities markets. They enabled the Company to deliver outstanding operational, financial and extra-financial performance."
Pim Vervaat, CEO of Constantia Flexibles, added: "Our current position and success would not have been possible without Wendel's dedication and commitment. We are grateful for their supportive partnership over the years, which has enabled our growth and investments in our workforce, innovations, and sustainable offerings for the Consumer and Pharma markets. Working alongside Wendel has been a pleasure."
Since its initial acquisition, Wendel has aimed to help Constantia Flexibles pursue a circular economy, combat climate change, and address its ESG challenges. It has since received SBTi approval for its greenhouse gas emissions reduction trajectory, and 85% of its products are said to be designed for recycling or offer a recyclable alternative.
Additionally, the group has received an A- rating from the CDP and a Gold medal from EcoVadis, apparently ranking Constantia Flexibles among the top 2% of companies in its sector.
Emphasis has also been placed on occupational safety, Wendel says – claiming that Constantia Flexibles' accident frequency rate decreased from 13.4 in 2014 to 2.2 in 2022.
The development follows Constantia Flexibles' joint venture agreement with Premji Invest and S.B. Packagings, which sought to create value in the Indian market; and, more recently, the unveiling of REGULA CIRC – a 'total barrier', designed-for-recycling coldform foil solution for pharmaceutical blister packs.
Borealis recently signed an agreement to acquire Rialti, a producer of mechanically recycled polypropylene compounds for injection moulding and extrusion; and water-soluble and biodegradable film developer Ecopol has signed a strategic investment with SK Capital Partners to expand its production footprint into the United States.
If you liked this article, you might also enjoy:
The Lidl approach to packaging sustainability
How did Brazil achieve its 100% aluminium can recycling rate – and can it be replicated in the EU?
Experts have their say on the EU's Packaging and Packaging Waste Directive revisions
A deep dive into the most important packaging sustainability trends and solutions