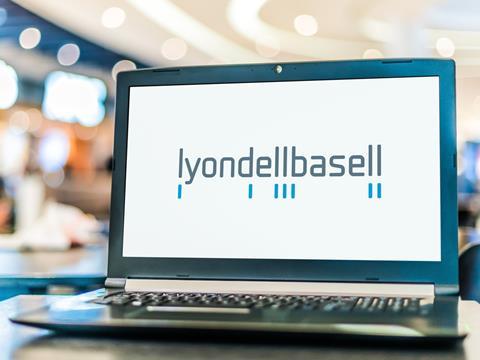 LyondellBasell has acquired a 50% stake in De Paauw Sustainable Resources (DPSR)'s holding company, Rodepa Vastgoed B.V. – intending to access more plastic waste feedstock for its mechanically recycled polymers.
Founded in 1956, DSPR sources post-consumer and post-industrial plastic waste, processes it into recycled polypropylene and low-density polyethylene materials, and trades them in the Benelux region. Its production facilities are located in Hengelo and Enschede, and they are thought to reach an annual processing capacity equivalent to the amount of packaging waste generated by over 1.7 million Dutch citizens every year.
LyondellBasell has acquired its 50% share from Roy de Paauw, CEO of DPSR, and ING Corporate Investments, the investment branch of ING Group.
Yvonne van der Laan, executive vice president, Circular and Low Carbon Solutions at LyondellBasell, explains: "Investing in DPSR aligns with our strategy to increase our access to plastic waste feedstock, which supports our integrated hub strategy that allows us to build scale and expand our production and offering of CirculenRecover products. Demand for recycled plastics continues to grow as consumers and brand owners ask for sustainable materials.
"Through this collaboration, we can further expand our CirculenRecover portfolio of mechanically recycled polymers, creating solutions for our customers."
"With a great team of driven employees, we have steadily built our business over the years by responsibly and carefully finding new use for used plastics," continues Roy de Paauw, CEO of DPSR. "I greatly appreciate the cooperation we had with ING CI. I am proud that LyondellBasell is participating in our company and that we are now joining forces to recycle even more plastic waste into high-quality raw material."
Mathijs Henzen, investment director at ING Corporate Investments, concludes: "Our investment in DPSR always fitted perfectly in the sustainable ambitions of ING, and over the past years ING Corporate Investments has been able to work together with DPSR's management team in further professionalizing the organization, expanding its production platform and preparing the company to realize future sustainable growth.
"We are extremely glad to see DPSR has found a sound new strategic partner in LyondellBasell for entering its next growth phase after all that has been achieved so far."
Versalis, a subsidiary of Italian energy company Eni, recently completed a full acquisition of Novamont – a major producer of chemicals made from renewable sources.
Borealis has also signed an agreement to acquire Rialti, a producer of mechanically recycled polypropylene compounds for injection moulding and extrusion.
If you liked this article, you might also enjoy:
The L'Oréal approach to packaging sustainability
What steps is Apple taking to make its packaging more sustainable?
How did Brazil achieve its 100% aluminium can recycling rate – and can it be replicated in the EU?
Experts have their say on the EU's Packaging and Packaging Waste Directive revisions
Also, if you're interested in packaging sustainability, you will want to attend our Sustainable Packaging Summit in Amsterdam on 14-15 November. The Summit brings together leaders and pioneers from across the industry to align strategically, learn, network, and create a critical mass to accelerate change. You can learn more by clicking here, and you can buy a ticket to attend here.