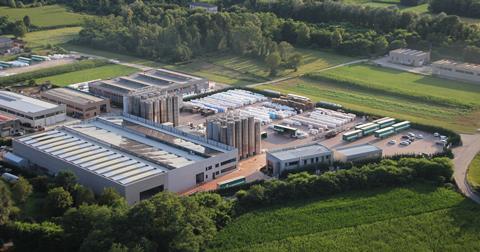 Borealis has announced the signing of an agreement to acquire Rialti, a producer of mechanically recycled polypropylene (PP) compounds for injection moulding and extrusion.
The company claims the investment will strengthen its circular portfolio in adding 50,000 tonnes of recycled compounding capacity and meeting growing customer demand for sustainable solutions.
Borealis is a provider of polyolefin solutions and (in the European market) base chemicals, fertilisers and the mechanical recycling of plastics. It has signed an agreement to acquire Rialti S.p.A., an Italian polypropylene compounder and recycler; closing of this transaction is subject to customary regulatory approvals.
Based in Varese, Italy, Rialti apparently specialises in production of polypropylene (PP) compounds with a focus on mechanically recycled PP feedstock from post-industrial and post-consumer waste. Borealis states that Rialti utilises its annual capacity of 50,000 tonnes to make injection moulding and extrusion PP compounds with applications in different industries, including automotive, appliances and construction.
In January Borealis acquired a majority stake in chemical recycling provider Renasci, aiming to improve its access to chemically recycled feedstock, and in May the company unveiled a new polyolefin plastomer and elastomer line based on renewable feedstock.
If you liked this article, you might also enjoy:
The Lidl approach to packaging sustainability
How did Brazil achieve its 100% aluminium can recycling rate – and can it be replicated in the EU?
Experts have their say on the EU's Packaging and Packaging Waste Directive revisions
A deep dive into the most important packaging sustainability trends and solutions