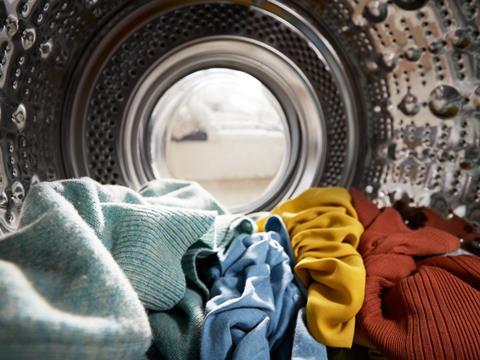 Ecopol, developer and producer of water-soluble and biodegradable films for household detergent products, has signed a strategic investment with SK Capital Partners in a bid to support its upscaling endeavours, enter new markets, and expand its production footprint into the United States.
Ecopol's films and delivery systems are primarily geared toward the unit dose household detergent market for automatic and dishwashing laundry applications. It aims to develop more sustainable, convenient, and environmentally friendly systems for delivery, while opening the door to lower carbon emissions, plastic packaging consumption, and water usage across businesses' supply chains.
The company is headquartered in Chiesina Uzzanese, Italy, and the company owns production facilities in Italy and the United States. Growing demand for innovative films is expected to accelerate Ecopol's growth, and it has invested over €70 million into new assets since 2019 – including a new PVOH film line for laundry applications and a new production facility in Griffin, Georgia, USA.
SK Capital will acquire a majority interest in Ecopol with CEO and controlling shareholder Mauro Carbone retaining his position within the company, as well as his status as the largest individual shareholder. Existing minority investor Tikehau Capital will also keep its minority stake.
Legal counsel was provided to SK Capital by Latham & Watkins LLP, and to Ecopol by Legance and Alpeggiani Studio Legale Associato. STS Deloitte served Ecopol as a tax advisor, UBS as a financial advisor, and lead arrangers Crédit Agricole Italia and Intesa Sanpaolo are supporting the transaction with committed financing.
Customary regulatory conditions and approvals must be satisfactorily met before the transaction is closed.
"SK Capital is the perfect partner for Ecopol given its differentiated industry expertise, strong experience in the North American market and track record of successful partnerships with entrepreneur-led businesses," said Mauro Carbone. "Our organisations share the same core values and commitment to a more sustainable future that have defined Ecopol's success to date.
"Ecopol is grateful to Tikehau Capital for their support as we have expanded meaningfully and invested to support rapid growth alongside our valued customers. As we embark on our next chapter and continue to invest in innovation and capacity, we are fully aligned with SK Capital in our strategic vision to build Ecopol into the leading global provider of biodegradable film solutions."
Stephen D'Incelli, managing director at SK Capital, continued: "We are incredibly privileged to be partnering with Mauro to support the next phase of Ecopol's extraordinary growth. Mauro has built an exceptional business with a reputation for strong customer service and delivering technology-driven, sustainable solutions, which aligns with our strategy of investing in companies where sustainability is a true competitive differentiator.
"His vision to invest in solution cast film technology for laundry applications and a new plant in the U.S. provides Ecopol with meaningful runway for growth, and we intend to support Mauro and invest in the Company as it scales as a critical supplier to its global customer base."
Daniele Ferrari, senior director at SK Capital, added: "We see tremendous opportunity for Ecopol to expand within its existing end-markets and leverage its core competencies in biodegradable films to enter new applications, which will experience significant tailwinds as brand owners and consumers seek more sustainable solutions."
"Since meeting Mauro in 2020, he has continued to execute his vision and growth plan for Ecopol beyond our expectations," concluded Roberto Quagliuolo and Luca Bucelli, head of Private Equity Italy and co-head of Italy, respectively, at Tikehau Capital. "Mauro has laid the foundation for the next chapter of Ecopol's journey and with its new partner SK Capital, we expect Ecopol to accelerate its expansion. We look forward to continuing to support the business as an ongoing minority shareholder."
Previously, Constantia Flexibles signed a joint venture agreement with Premji Invest and S.B. Packagings to expand its business and operations in various packaging sectors and create value in the Indian market.
DS Smith has also invested €11.35 million into the expansion of its Cartogal production plant in A Pobra do Caramiñal, which is said to utilise 'environmentally friendly' materials to construct energy-efficient systems.
Other homecare products have also taken on more sustainability-minded packaging solutions, including the home-recyclable cardboard cartons for 750ml own-brand Sainsbury's laundry detergents and Tesco's recyclable cardboard packaging for its laundry detergent pods.
If you liked this article, you might also enjoy:
The Lidl approach to packaging sustainability
How did Brazil achieve its 100% aluminium can recycling rate – and can it be replicated in the EU?
Experts have their say on the EU's Packaging and Packaging Waste Directive revisions
A deep dive into the most important packaging sustainability trends and solution