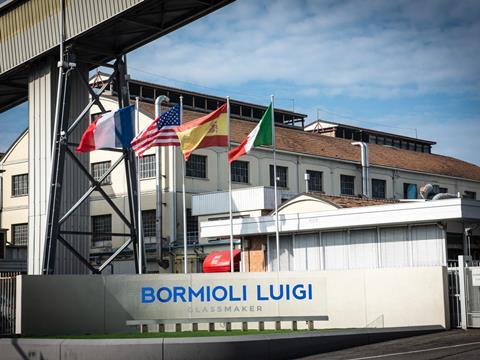 Bormioli Luigi has absorbed Bormioli Rocco with the expectation of accelerating its growth and development in the glass sector.
Bormioli Luigi is one of the largest glass companies in Italy and operates internationally, producing glass bottles for the perfumery and luxury bottles sectors, amongst other products and markets. It possesses four production plants in Italy and one in Spain, with commercial subsidiaries existing in the USA, Spain, Germany, France, Brazil, and various Asian countries.
In 2017, Bormioli Luigi acquired Bormioli Rocco in the development of a long-term strategy aiming to establish motivating methods suitable for designated personnel and customers' interests. Now it is hoped that the merger will optimise the company's corporate structure and amplify the cultures and synergies associated with heterogenous businesses.
Company management is expected to benefit from a more integrated process, becoming more agile and flexible and, in turn, improving the profitability of the organisation.
Additionally, advanced IT systems are set to be used to enhance the effectiveness of strategic research – a move expected to benefit production, marketing, human resources, finances, and supplies alike.
Bormioli Luigi also manufactures Coverpla's glass Gala bottles, which have been redesigned into a refillable screw neck to package Essential Parfums' 'sustainable' fragrance line.
Recently, Borealis announced that it had signed an agreement to acquire Rialti, a producer of mechanically recycled polypropylene (PP) compounds for injection moulding and extrusion.
Amcor is also acquiring Phoenix Flexibles in the hopes of increasing its flexible packaging production and expand its offerings in high-value segments on the Indian market.
If you liked this article, you might also enjoy:
The Lidl approach to packaging sustainability
How did Brazil achieve its 100% aluminium can recycling rate – and can it be replicated in the EU?
Experts have their say on the EU's Packaging and Packaging Waste Directive revisions
A deep dive into the most important packaging sustainability trends and solutions