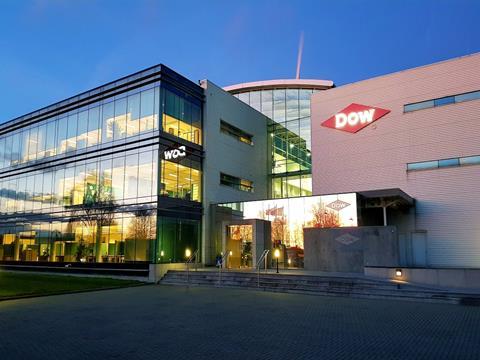 Dow and Plastogaz SA, a technology start-up, have announced a strategic investment to develop the latter's catalytic hydrocracking technology for advanced recycling, which the companies claim is less energy-intensive than other forms of advanced recycling.
According to the companies, Plastogaz's proprietary catalytic hydrocracking technology solution can simplify the process of converting plastic waste into high-quality hydrocarbons. The aim of the technology is to increase the efficiency of advanced recycling and minimise the energy required during the process, offering a lower CO2 footprint overall.
The collaboration between Plastogaz and Dow will seek to accelerate the commercialisation of the technology.
Dow says it is bringing its global reach and material science expertise to further develop technologies with smaller innovative companies like Plastogaz, as part of its commitment to providing circular feedstock for plastics. The investment was therefore structured and led by Dow Venture Capital, which is focused on pursuing strategic investments in start-up companies that accelerate Dow's business growth and value.
Keith Cleason, business vice president of olefins, aromatics and alternatives at Dow, comments: "This is an important strategic step for Dow and advances our commitment to create circular plastics with General Business the lowest possible CO2 footprint.
"We are excited to continue to collaborate with innovative start-ups like Plastogaz, who share our ambition to mitigate the negative impacts of climate change and plastic waste, in line with our global sustainability goals."
Felix Bobbink, founder of Plastogaz, adds: "Plastic pollution is a global crisis, and our main goal is to eliminate millions of tons of plastic waste every year and return it into the valuable resource that it is, so it can go on to be used again in a more circular and sustainable way.
"We want to change the way the world thinks about plastics – not as something to throw away, but as a product that can be used over and over again, sustainably and without damaging our natural environment.
"If we want to make long lasting change, we need to work with like-minded and ambitious partners like Dow who have the potential to scale our technology."
Last year, Dow and Mura Technology announced a partnership to scale the latter's proprietary advanced plastic recycling technology, HydroPRS, which uses supercritical steam to convert plastics back into the chemicals and oils from which they were made, allowing them to be used in new plastic products.
WWF recently released a set of principles for chemical recycling, which includes the statement that chemical recycling should demonstrate a reduced carbon footprint when compared with the production of virgin, fossil-based plastics. However, the group has since released a position paper stating that there is limited evidence that chemical recycling can provide additional benefits over mechanical recycling and that more research needed to be conducted into its environmental impact.