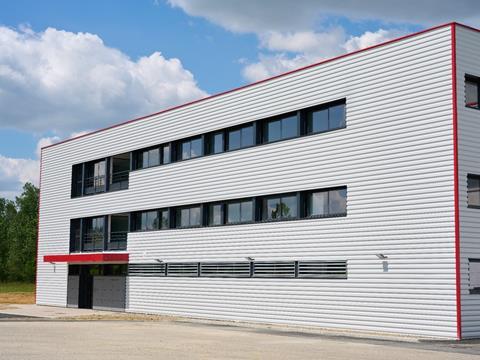 Valoregen and Dow will partner to build a hybrid site offering mechanical and advanced recycling capacities in France, with Dow to be the main off-taker of post-consumer resins (PCR) from the new plant.
Dow says it will contribute to the construction of the new hybrid recycling site in Damazan, France, which will be owned and operated by Valoregen. The project, which is expected to be operational and delivering recycled materials at the end of Q1 2023, will apparently offer both mechanical and advanced recycling capacities.
Valoregen adds that the ultimate aim of the new site is to recycle all forms of plastic waste in one place. By combining mechanical and advanced recycling in one plant, the companies claim that this will increase energy efficiency and enable a yield greater than 80% using a smart energy management system.
According to the companies, the site will have the capacity to process up to 70 kilotons of plastic waste per year. The companies say that it will be the largest hybrid recycling site in France.
Dow will reportedly be the main recipient of post-consumer resins from the Damazan site, which the company says it will use to develop new plastic products marketed under its REVOLOOP product range.
Fabrice Digonnet, mechanical recycling strategy leader for Dow Packaging & Specialty Plastics, comments: "We are delighted to work with Valoregen on this innovative new project that can help give recycling in Europe a real boost. Recycling rates for plastics are still far too low and we need to help scale the technology and ensure a viable market for plastics waste.
"Our investment will help increase mechanical recycling rates and in doing so, help accelerate a circular economy for plastics and reduce carbon emissions. We are excited to offer our investment and expertise on this ground-breaking initiative, while continuing to scale up circularity solutions for our customers."
Thierry Perez, president of Valoregen, adds: "Dow's collaboration and trust in Valoregen's innovative and disruptive model has been key to the project's success and we are pleased to formalize this partnership.
"Our committed team has developed a concrete, agile solution that contributes to the circular economy of plastics and advances decarbonization. This next generation solution will achieve recycling for high-end technical packaging applications."
The site has been authorized by the classified installation for the protection of the environment (I.C.P.E. - Installation Classée pour la Protection de l'Environnement). The investment was structured and led by Dow Venture Capital.
Dow recently announced that it will be working with Mura Technology to build multiple advanced recycling facilities in the US and Europe, with the goal of scaling Mura's HydroPRS technology and adding as much as 600 KT of aggregate advanced recycling capacity annually by 2030.