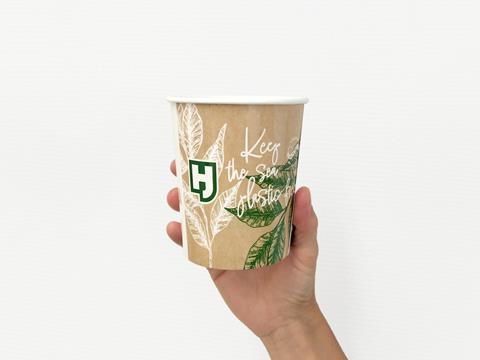 Hinojosa Packaging Group has launched Foodservice, a line of recyclable primary packaging for hot and cold beverages, dairy, and fourth- and fifth-range prepared foods set to reduce single-use plastics in the foodservice sector.

The line is split into the Beverage, Dairy, and Food Container ranges – designed for hot and cold beverages, dairy products such as yoghurt and ice cream, and fourth- and fifth-range prepared foods, respectively. Each can be decorated with food-compatible printing techniques and are expected to benefit delivery services for restaurants and quick-service chains.

Furthermore, the company has opened its first plant completely dedicated to manufacturing paper-based primary packaging for the foodservice sector, producing and distributing prepared or ready-to-process food and beverages to food industries, vending, supermarkets, hotels, restaurants, and catering. Hinojosa also hopes to promote more sustainable consumption patterns in the food industry and assist in the strategic integration of sustainability to enable greater competitiveness.

A research project between Tetra Pak and MAX IV is aspiring to advance fibre-based food contact packaging with a vision of a recyclable, high-barrier 'package of the future'.

Additionally, PulPac and PA Consulting's Bottle Collective hopes to produce a fibre-based bottle to be used in the food and drink sectors, amongst others.

Mondi has also expanded its FunctionalBarrier range of medium, high, and very high-barrier paper-based packaging, which is expected to extend the shelf life of consumer food products such as cereal and confectionary.