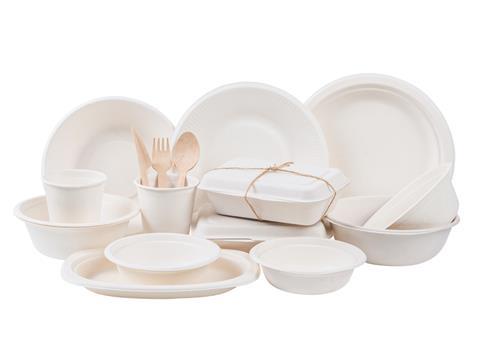 Tetra Pak is working with MAX IV in a research project aiming to advance fibre-based food contact packaging in pursuit of a recyclable, high-barrier 'package of the future'.
As the first industrial R&D to take place at MAX IV's ForMAX laboratory in Lund, Sweden, the project aims to meet the global demand for fully sustainable and food-safe packaging materials.
It is hoped that the research will provide a greater understanding of the nanostructure of fibre materials; the first application is set to optimise the composition of materials used to manufacture paper straws.
"A fundamental understanding of the structure and properties of materials is crucial as we work towards developing the package of the future," says Eva Gustavsson, vice president, Materials & Package at Tetra Pak. "Our ambition is to provide the world's most sustainable food package, and experiments at ForMAX will clearly support us in this mission.
"The package of the future needs to be fully recyclable and have a low environmental impact. Using renewable materials and increasing the use of fibre-based material within packages will be vital. With this research, Tetra Pak is helping to uncover fresh insights into plant-based materials as a basis for future innovations."
"The experiment conducted at ForMAX is a milestone for both academia and industry," says Kim Nygård, Manager, ForMAX beamline, MAX IV. "The research station is the first of its kind and will facilitate both fundamental and applied industrial research on how new, sustainable materials can be used going forward. We are proud to support Tetra Pak in its development of sustainable packaging materials for the future."
"Our first experiment, which starts with paper straws, provides additional analysis capabilities into how paper straw material responds to changes in the environment in real-time, as well as how the straw interacts with different types of liquids under stringent conditions," added Eskil Andreasson, technology specialist, Virtual Modelling at Tetra Pak. "These new insights and knowledge will be applied to developing the paper straws of the future in our virtual modelling tools, helping us to improve their functionality."
Last year, Tetra Pak announced its plans to test a fibre-based barrier to replace the aluminium layer in its food cartons distributed under ambient conditions.
Scientists from Oregon State University also used apple pomace to develop moulded pulp packaging in response to the declining supply of recycled newspaper.