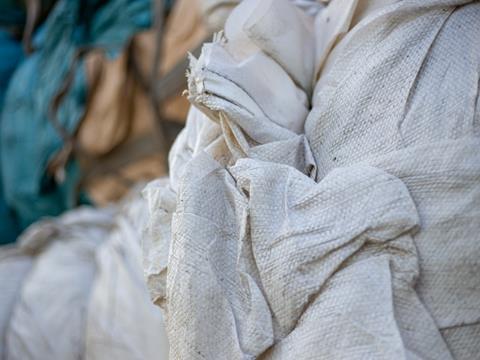 A major increase in PET imports threatens the EU's capability of improving plastic waste management and its competitiveness in the industry, Plastics Recyclers Europe claims – responding with a call for fair policy covering imported plastics.
EU trade data claims that India, China, Turkey, Indonesia, Egypt, and Vietnam were amongst the biggest exporters of a total 1.9Mt of PET imports between 2021 and 2022. Nearly 30% of the total demand for PET in Europe in 2022 was made up of imports, cites Plastics Recyclers Europe – a rise from the 23% reported in 2020.
It is suggested that the increase could stem from growing demand for rPET in the EU, with prices rising within the European continent in anticipation of its target to implement 25% recycled content into beverage bottles by 2025.
The change is expected to put pressure on the European industry in light of the difference in energy, labour, and environmental costs between Europe and the rest of the world.
"Following these concerning market developments, the EU has initiated an anti-dumping proceeding against China for the imports of PET through 2022," said Herbert Snell, PRE PET Working Group vice chair and managing director at Multiport GmbH – MultiPet GmbH, part of the Veolia Group. "Among the allegations, the issued notice reflects a likelihood that increased dumped imports would have a negative impact on the performance of the EU industry."
"It needs to be ensured that recycled PET imported to the EU at significantly lower prices is compliant with the stringent EU food contact regulation, and therefore does not put at a disadvantage the efforts made for creating a robust rPET industry in Europe," continued Plastics Recyclers Europe vice president Casper van den Dungen. "This will additionally require full verification of the traceability of imported polymers by end users to avoid using self-declarations as the means of reporting recycled materials participating to the EU targets."
As such, the organisation calls for EU rules to protect the Made in EU label and ensure that all actors within the continent operate on a level playing field. In doing so, it is thought that the circularity of plastic products on the market, as well as investments in the recycling industry and its capacities, will remain safe.
Last year, Plastics Recyclers Europe warned that the operations of plastic recyclers across Europe were threatened by the low availability of sorted plastic waste, which in turn jeopardised the pursuit of the EU's recycling targets. Even so, it noted a 17% growth in installed recycling capacity in Europe in 2021.
Conversely, a ban on exports of plastic waste to OECD countries within the next four years was backed by the European Parliament in January. The response from the packaging industry was mixed – action against "harmful and exploitative" illegal practices was praised by some, yet others expressed concern that completely prohibiting exports could put trading partners at a disadvantage.
If you liked this article, you might also enjoy:
McDonald's Director of Sustainability in Europe on the company's approach to packaging sustainability
McKinsey on whether or not on-pack sustainability claims affect consumer spending
Perspectives from industry-leading experts on the EU's Packaging and Packaging Waste Directive revisions
A deep dive into the most important packaging sustainability trends and solutions