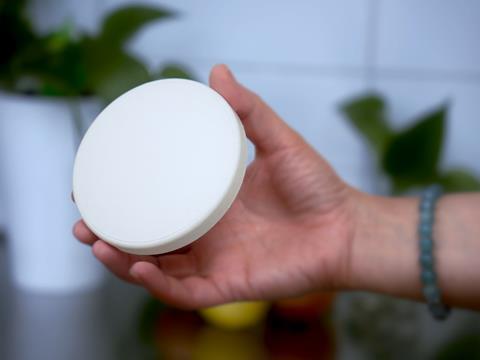 Blue Ocean Closures is teaming up with Swed-jam and Research Institutes of Sweden (RISE) to explore the production of bio-based fibre lids for jams, smoothies, compotes, and other lidded foods and beverages and reduce the environmental impact of metal screw lids.
Funded by Vinnova's BioInnovation strategic innovation programme, the project is set to research and develop bio-based substitutes for existing lid materials. With various product types lacking alternatives to metal screw lids, it is thought that recyclable paper lids could potentially decrease over 500,000 tons of CO2 equivalents every year.
As well as cutting down on the number of harmful materials entering the environment, fibre lids are expected to meet increasing demand for more sustainable packaging solutions.
"BioInnovation funds projects that pave the way for a circular bioeconomy, and this project is well qualified by addressing a clear market need for biobased replacements of metal lids with a potential to global market scale-up," says Per Edström, program manager at BioInnovation.
"The technology development in this project is really exciting," continues Birgitta Björk, CEO of Swed-jam. "It will be interesting to see what benefits can be achieved from an environmental, cost, and market perspective."
"In our development, it is important for us to work closely with companies in other parts of the value chain to explore and learn together how fiber-based closures could work in an industrial setting," concludes Isabel Malone, project manager at Blue Ocean Closures.
Alongside Glatfelter, Blue Ocean Closures were amongst the nominees for the pre-commercialised finals of the Sustainability Awards 2022 for their cellulose-based screw caps.
ALPLA Group made a second investment into Blue Ocean Closures earlier this year with the intention of advancing its production of bio-based, biodegradable, and recyclable caps and lids.
Another contribution to lid-based sustainability efforts saw Mespack and Hoffer Plastics claim to utilise 20% less plastic in the creation of the P-15 spout and cap for stand-up pouches.
If you liked this article, you might also enjoy:
McDonald's Director of Sustainability in Europe on the company's approach to packaging sustainability
McKinsey on whether or not on-pack sustainability claims affect consumer spending
Perspectives from industry-leading experts on the EU's Packaging and Packaging Waste Directive revisions
A deep dive into the most important packaging sustainability trends and solutions