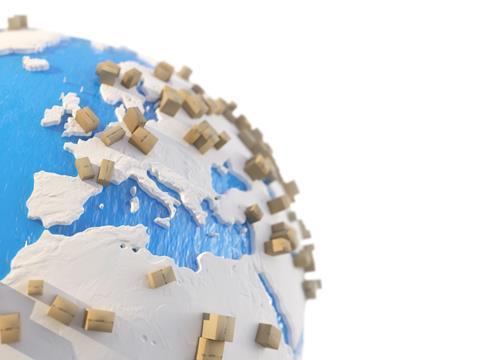 The World Packaging Organisation (WPO) has announced the 228 winners of its WorldStar Awards 2023, including nominees under the new Gift Packaging, Digital Packaging, and Accessible Packaging categories.
With a record total of 488 entries from 41 nations, Japan was the most awarded country with 26 awards, followed by Australia and New Zealand with 19 awards, India and Germany with 18, Turkey with 14, and Austria with 13. Successful packaging designs include O F Packaging's Koh Kerbside Recyclable Refill Spout Pouch, Pact Group's 100% rPET milk bottle for Norco, and POLIFILM EXTRUSION GmbH's room-temperature-laminating polyolefine film.
All the nominees for the WorldStar Awards have, within the past two years, received a national or regional packaging award from another packaging competition recognised by WPO.
"As always, our aim is to promote packaging innovation in various sectors, proving that a good package can be an essential solution to many of the modern problems, especially sustainability, food waste and extending shelf life of food and agricultural products," says Soha Atallah, WorldStar coordinator and vice president of Events at WPO. "That's why we encourage all the companies from around the world to benefit from this global opportunity to promote their packaging by competing with the best of the best packaging innovation on a global scale."
This year's awards also introduced three new award opportunities – two main categories in Gift Packaging and Digital Packaging, and a special category in Accessible Packaging.
Luciana Pellegrino, senior vice president of Marketing at WPO, adds: "With these and all the other categories, WorldStar echoes the importance of packaging innovation on a global level, fostering science, technology and innovation, recognizing and encouraging packaging professionals to go beyond and engaging brands, packaging companies and design offices for greater possibilities."
This year's winners will receive their awards on 6th May in a Gala Ceremony taking place during Interpack 2023 in Düsseldorf. There WPO will also announce the successful nominees for the President's Award, Sustainability Award, Marketing Award, and Packaging that Saves Food Award.
A full list of the packaging solutions awarded this year is available via the WorldStar website.
Amcor's AmSky, an HDPE-based pharmaceutical blister packaging system, was both a WorldStar Award winner and a finalist-turned-winner under the 'Recyclable Packaging' category at the Sustainability Awards 2022.
Other WorldStar Awards are to be presented to Mondi for its mono-material, high-barrier vacuum packaging solution for Handl Tyrol bacon; Huhtamaki's aluminium-free, mono-material Push Tab; and Aptar Beauty + Home's recyclable pump for the beauty and personal care industry.