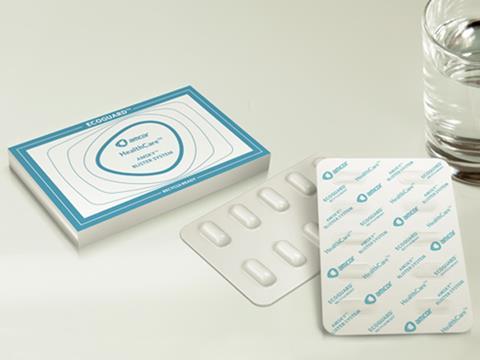 A finalist in the Recyclable Packaging category of the Sustainability Awards 2022, AmSky is an HDPE-based pharmaceutical blister packaging system from Amcor, which says it provides a recycle-ready, drop-in alternative to current thermoformed PVC/aluminium foil packs. We spoke to Amcor to find out more about the solution.
You're a finalist in the Sustainability Awards 2022. Congratulations! To start off, could you summarise your entry, AmSky™, in less than 50 words?
AmSky is a recycle ready, High-Density Polyethylene (HDPE)-based pharmaceutical and nutraceutical blister packaging system that is designed to be a drop-in replacement for existing thermoformed blister packaging applications that currently use PVC/Foil. The combination of PVC/Foil is one of the least sustainable packaging combinations in all of packaging.
Why do you think the judges were impressed with your entry? Tell us about what is innovative about your project and/or about its impact on packaging sustainability.
HDPE is one of the most recycled plastics in the world. Most pharmaceutical pill bottles are made from it and are also recyclable.
However, no other company has taken on the challenge of formulating and processing HDPE into a material that can be thermoformed into cavities for holding pill-based medications and formulated to replace heat seal coated aluminium foil on the opposite side of the package. Further yet, we formulate the aluminium foil replacement material to allow pills to be pushed through for dispensing them from the package.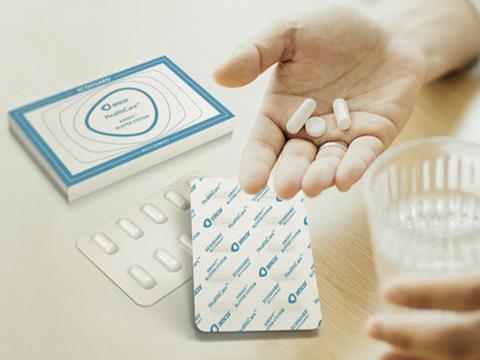 How has your innovation/initiative been received?
Several major global brand owners are at various stages of qualifying the AmSky recycle-ready solution. Retail private brand owners motivated to meet sustainability commitments are also very actively engaged with their contract manufacturing partners to move their products to AmSky.
You're shortlisted for the Recyclable Packaging category. What do you see as the key demands, challenges and opportunities in relation to recycling packaging?
One of the key challenges is educating material recovery facilities and consumers/end users that there are new versions of old package types that are now formulated to be completely compatible with existing recycle streams. It's one thing to formulate new packaging materials to be recyclable in existing streams and another thing to make certain it does get collected, sorted, and recycled.
The winners of this Sustainability Awards category will be announced at a dinner taking place at the Sustainable Packaging Summit in Lisbon on 13th-14th September 2022. To attend the ceremony, register here.