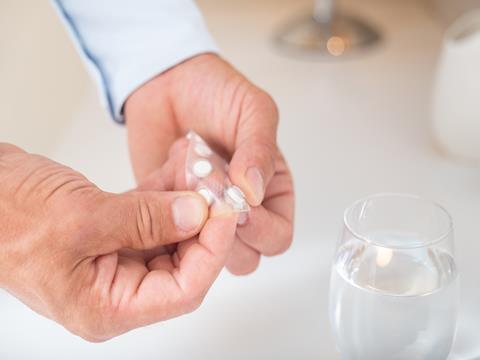 Huhtamaki has today announced the launch of Push Tab, a first-to-market, aluminium-free, mono-material PET blister lid for the global healthcare and pharmaceutical industries.
The Push Tab blister lid is made of mono-material PET, which Huhtamaki says significantly improves the recyclability of the packaging while remaining compatible with existing high-performance blister packaging lines. This means that manufacturers do not need to make modifications to their lines to incorporate the new blister lid, apparently saving on costs and avoiding compromise on speed.
According to Huhtamaki, the PET blister lid is designed to meet the stringent safety requirements of highly regulated pharmaceutical and healthcare packaging. Additionally, it provides the industry with a more sustainable alternative to traditional push-through blister packaging, the company claims.
In 2021, European packaging sales in the healthcare segment reportedly had an estimated value of EUR 1.4 billion, of which approximately 50% were in blister packaging. Huhtamaki and its partner, Klöckner Pentaplast, add that this first-to-market innovation can help the global healthcare and pharmaceutical sector to meet its sustainability targets while simultaneously achieving market growth.
Tobias Fackler, senior manager of the healthcare business unit at Huhtamaki Flexible Packaging, comments: "The pharmaceutical industry is proactively searching for sustainable packaging solutions that enable recyclability.
"Since blister packaging traditionally contains multiple materials, it is difficult to recycle them in a single recycling stream. Push Tab blister lid solves this problem because it is made of mono PET.
"Push Tab runs on existing blister packaging lines and is a plug-and-play solution, which means no additional investment is needed for our customers.
"This newly developed unique technology makes PET-based lid film pushable and secures easy access to the tablet for the consumer."
Last year, Huhtamaki and Syntegon collaborated on a paper-based blister pack for the healthcare and pharmaceuticals industry. The solution allegedly contains more than 75% of renewable, FSC-certified paper-based material with an advanced barrier coating technology that maintains the safety and functionality of traditional blister packs.