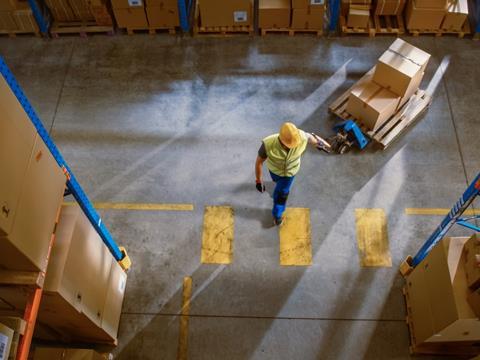 According to McKinsey, the "megatrend" of packaging sustainability corresponds with geographically uneven regulations that present a challenge to the success of companies across the value chain in meeting requirements. The research group has proposed four archetypes for assessing the progress of regulatory measures globally.
The challenge of context
McKinsey attributes the increasing demand for sustainable packaging largely to "global consumer sentiment", with media coverage and images of ocean-bound plastics in particular apparently sparking outcry. When respondents were asked about their willingness to pay more for packaging sustainability, McKinsey found that the "vast majority" were willing to do so.
In recent years, there has been a significant rise in regulations and policymaking aimed at addressing the sustainability of packaging across many industries and applications. Some examples from Europe include the Packaging and Packaging Waste Directive (PPWD) and the Single-Use Packaging Directive (SUPD).
However, the global landscape of sustainable packaging regulation is "highly complex", McKinsey notes. For example, definitions of terms such as 'recycling' can differ between geographic regions, and the scope of regulations — such as what applications and materials are included — can also be variable.
Additionally, the maturity of regulations fluctuates depending on location, with early-stage regulations more likely to give rise to uncertainty in terms of scope and targets. Geographical scale itself is also an issue; regulations even within a country may be different at the level of the state, region, or city.
The global picture
McKinsey has examined current and proposed regulations across 30 countries. This includes eight countries from Europe, three countries from North America, four countries from Latin America, seven countries from Asia, and eight countries from the Middle East and Africa. All but one of the countries surveyed had started to consider and implement regulation aimed at sustainability in packaging, with the main goal to limit the negative environmental and human health impacts of packaging.
Most regulations seek to account for packaging specifications, attributes, and primary use, as well as the value chain, according to McKinsey. There is reportedly a trend of countries focusing on the beginning and the end of the value chain, for example, by restricting the use of certain materials. The majority of regulatory measures — over 91 in total — are focused on packaging-waste management, McKinsey claims. In addition, extended producer responsibility (EPR) is already being implemented in 40% of the countries studied by McKinsey.
Meanwhile, when it came to packaging type, McKinsey has found that 83% of legal measures relating to sustainable packaging focus on plastics, particularly in the European Union and Asia. Similarly, beverage packaging also ranked above food packaging in terms of regulatory attention in most regions, except for Latin America and the Middle East. McKinsey adds that primary packaging is the subject of nearly 90% of legal measures globally, although countries including China, India, Vietnam, and the Philippines are proposing regulations for secondary and tertiary packaging.
McKinsey says that financial penalties are the most common means of enforcement for sustainable packaging regulations, with 45% of regulations referring to a type of tax, fine, or fee. On the other hand, some countries, such as France, are also using monetary incentives such as indirect funding.
Zooming in on the four archetypes
In order to clarify the global situation on packaging sustainability regulations, McKinsey has proposed four key archetypes to categorise countries. These are based on the commitment and ambition of the national strategy, including political influences and any existing mechanisms of support; implementation time, with a focus on regulatory deadlines; scope, which covers material type, application, and the wider value chain; and the overall maturity of the regulatory landscape.
Level 1
Countries placed in this category by McKinsey will have an "unclear strategy with no targets or milestones."
These countries may also lack structured support mechanisms for sustainability regulations.
In this category, regulations will also be speculative or in discussion, with no approved policy yet in place and with an undefined scope.
The timeline for these countries will either be undefined or targets will be for around 2050.
Of the countries surveyed by McKinsey, seven fell into this category. These were mainly located in North Africa, the Middle East, and Southeast Asia.
Level 2
In this category, countries will have "very high-level strategy with highly generic targets, vague milestones, and unstructured mechanisms."
These countries will also exhibit limited or uneven scope in their regulations. This could include regulations that do not interact with or acknowledge each other despite relevance.
Most regulations will remain under discussion in this category, although one or two may be approved without yet being enforced.
Countries in this category will likely be working to a timeline with targets set between 2035 and 2050.
A further seven countries of the 30 surveyed by McKinsey were placed in this category, mainly from the Americas.
Level 3
These countries will have a "clear strategy with generic/common targets", as well as "key milestones and incentives/penalties laid out."
In terms of scope, countries in this category will demonstrate consistent value chain coverage across regulations for product and material types. McKinsey notes that regulations should cover at least two or three steps of the value chain.
There will be a balance between regulations that are under discussion, regulations that are approved, and regulations that are being enforced.
Countries will aim to deliver on sustainable packaging strategies between 2030 and 2035 in this category.
Eight mostly European and Asian countries comprised this archetype, according to McKinsey's research.
Level 4
This category applies to countries that have a "detailed/holistic strategy for at least one packaging type, with clear milestones supported by detailed targets and structured mechanisms in place."
Regulatory scope will be "consistent and exhaustive" with at least three or four steps of the value chain covered.
Countries in this category will have already approved the majority of laws, with many in effect or with clear dates for implementation.
In this category, targets are set for 2030 or earlier.
McKinsey places seven countries in this category, mainly from Europe with some located in Southern Africa and Asia.
The next steps
"The constant evolution of regulation will require packaging value-chain companies to keep track of changes in order to remain compliant," writes McKinsey. To keep appraised of regulatory changes, McKinsey adds that companies will need to develop and maintain an in-depth understanding of both local and global landscapes of packaging sustainability.
Going forward, McKinsey suggests some key considerations for companies. This includes assessing whether market intelligence taskforces are in place, introducing agile processes for the quick introduction or alteration of operations to meet changing regulations, and looking into what investments need to be made into products and technology to support sustainability efforts.