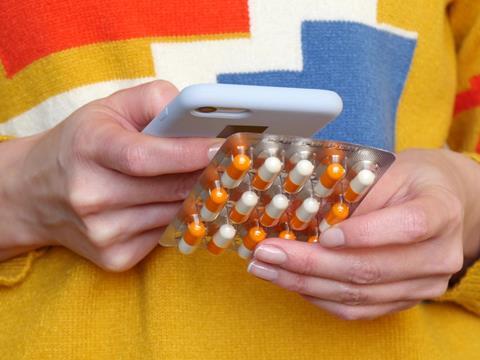 According to the Intellectual Property Crime Threat Assessment 2022, produced by Europol and the European Union Intellectual Property Office (EUIPO), counterfeiting remains a significant challenge, with packaging being the most seized counterfeit item at the EU's external borders. Counterfeiters also appear to be using false packaging to present and sell counterfeit goods including food, beverages, pharmaceuticals, and clothing to consumers. What does the report tell us about the role of packaging in international counterfeiting networks, and how can the packaging industry respond to protect consumers?
The counterfeiting challenge
The report highlights that counterfeit and pirated goods represent up to 5.8% of EU imports, corresponding to around EUR 119 billion in value. In 2020, around 66 million fake items were seized by authorities.
While most counterfeit goods production reportedly takes place outside of the EU, the seizure of counterfeit packaging materials and semi-finished products at EU borders suggests that there are manufacturing facilities within the EU that support these illegal operations. There has been a decrease in the number of items seized and the value of these items between 2019 and 2020, but the report notes that this could reflect reduced trade volumes of all kinds at the start of the COVID-19 pandemic, alongside the difficulty of collating and supplying data while managing outbreaks.
The COVID-19 pandemic appears to have provided counterfeiters with new opportunities to distribute goods, with pharmaceuticals being particularly vulnerable. At the beginning of the COVID-19 vaccine rollout, for example, there were predictions that the programme would be a test of anti-counterfeiting resilience; while intensive security solutions were implemented, there have nonetheless been accounts of people receiving injections of saline solutions presented as COVID-19 vaccines or even authentic empty vaccine vials sold online, presumably for illegitimate reuse. With the digital domain being a key space for counterfeiting operations, the pandemic – which saw an unprecedented expansion of e-commerce – has seemingly intensified this challenge.
Additionally, counterfeiting presents a challenge across the supply chain – as well as responding adeptly to supply chain shortages, such as the tightening global supply of semiconductor chips giving rise to a counterfeit market. The report also suggests that counterfeiters are operating end-to-end business models that cover all aspects of production and distribution with sophisticated facilities near destination markets, access to legal supply routes, and even advanced marketing tactics to draw in consumers.
The main form of entry of counterfeited goods into the EU is small parcels, most frequently by sea and road transport. According to the report, 76% of goods detained by authorities infringed on trademarks, while 23% had design infringements and 15% breached copyright.
What items are being counterfeited?
In 2020, packaging materials were the most frequently encountered counterfeit articles seized at the EU's external border, as well as being one of the top five most frequently encountered categories seized from the internal market alongside labels, tags, and stickers. Europol and EUIPO suggest that the importation of packaging components has been increasing, with these frequently produced outside of the EU and then imported for use at illegal manufacturing facilities, which are allegedly often fitted with high-quality printers, cutting machines, and press machines.
The report says that packaging materials are often shipped separately from counterfeit goods and, while shape, dimensions, and fidelity can sometimes indicate counterfeiting, often they are indistinguishable from legitimate packaging. According to the report, the most common infringements when it came to counterfeit packaging relate to trademarks (53%) and designs (46%).
Notably, the supply of other counterfeit goods often relies on some aspect of falsified or manipulated packaging. The report finds that clothing and accessories remain some of the most counterfeited items in the EU, with online data collected during the COVID-19 pandemic pointing to these goods making up the majority of social media conversations linked to counterfeiting, especially as they are mostly ordered online or sold through false digital advertisement. These items are typically discovered as part of postal shipments as they enter the EU.
Another key area for counterfeiting is food and beverages. The report explains that counterfeiters mislead consumers by altering labels or by producing packaging with false information such as listing incorrect ingredients or region of origin. This is a particularly dangerous aspect of counterfeiting as these goods are often produced in environments that do not meet EU food hygiene standards or contain harmful substances like methanol, mercury, insecticides, or pesticides.
Alcoholic beverages are in continually high demand and, based on the data supplied to Europol and EUIPO, are the most frequently seized item of fake food and drink. In terms of packaging, this apparently often involves authentic bottles being obtained through collection, refilled with cheap alcohol sometimes altered with artificial colours to make it look genuine, and sealed with counterfeit capsules, corks, and films.
The report also says that packaging materials for juices were one of the most-seized fake goods at the EU's external border in 2020. Alongside the use of legitimate containers, counterfeiters also seem to be using fake bottles, imported with fake labels, to sell counterfeit food and beverages, which the Europol and EUIPA add once again points to production facilities within the EU.
The third-most commonly seized counterfeit goods at EU borders are perfumes and cosmetics, again often sold in small parcels, according to the report. In particular, packaging materials for perfumes was another of the most reported fake goods identified at borders in 2020. With the improvement of technology and cheaper production methods, the report notes that counterfeiters have been able to produce a wider range of goods, including daily-use personal care items like medicines, shampoos, and toothpaste. The counterfeiting of these goods also has potentially harmful consequences for consumers as they can contain toxins and poisonous substances.
While pesticides can be found in counterfeit food and cosmetic goods, pesticides themselves are also allegedly vulnerable to counterfeit trade. The report identifies at-risk points in the supply chain linked with packaging: disguising the product, splitting containers into smaller batches, or changing the weight of a shipment, as well as label manipulation. Counterfeit pesticides pose a significant risk to the environment, with Europol and EUIPO noting that the European Green Deal includes a strategy aimed at more strictly regulating this industry.
For pharmaceuticals, a challenge the report highlights is interception – where legitimate goods are taken from manufacturing sites, distribution centres, and warehouses or during transit, sometimes with 'insider' help, and then sold in different countries under false pretences. The distribution of these goods largely takes place online, with the number of unauthorised and unregulated online pharmacies apparently increasing, and the report emphasises the role of COVID-19 in exacerbating this challenge as demand spiked.
Protection as a packaging priority
The International Hologram Manufacturers Association (IHMA), which represents more than 80 hologram companies, says that it welcomes the report, viewing it as a key moment in the expansion of anti-counterfeiting and security devices like holograms.
Commenting on the report, Dr Paul Dunn, IHMA chair, says: "Holography has a key role as an effective, highly flexible weapon in the ongoing battle to thwart counterfeiters and fraudsters. All involved in the supply will be reassured by the presence of holograms on products and recognise the benefits they provide.
"The use of authentication solutions, as advocated by the ISO 12931 standard, enables examiners to verify the authenticity of a legitimate product, differentiating it from fake products emanating from counterfeiting hot spots in Asia and eastern Europe.
"Even those that carry a 'fake' authentication feature can be distinguished from the genuine item if that item carries a carefully thought-out authentication solution.
"With counterfeiting on the rise there's never been a more pressing need for enforcement authorities to work together effectively, preferably with IP crime returning to become a priority in the fight against international crime.
"However, companies both large and small also need to maximise their protection against fakes by taking advantage of the numerous technical solutions out there to protect ownership rights and supply chains."
The trade body is therefore calling on additional pressure to be applied by manufacturers, brand owners, government authorities, and law enforcement to increase investment in anti-counterfeiting technologies, especially as economies begin to recover after the first two years of the COVID-19 pandemic. It gives the example of security devices on packaged goods, adding that these can ensure quality and track distribution.
A number of companies are using smart packaging to respond to the counterfeiting threat. For example, the Aura Blockchain Consortium – set up in 2021 by LVMH, Prada Group, Cartier, and OTB Group, and recently joined by Hennessy cognac – uses a private blockchain to provide each product with a unique ID after manufacturing, giving certification of ownership and provenance. Such security and traceability measures can help to protect against the counterfeiting of luxury goods like alcohol, which Europol and EUIPO's report identified as a particularly vulnerable sector.
For pharmaceuticals, solutions include watermarks on individual pills that consumers can scan on their phones to confirm the authenticity of their medication and holograms applied to the back of blister pill packs. For COVID-19 vaccines, speciality inks used on primary packaging like vials are manufactured to contain light-emitting particles that are only visible using a specialised reader for secure verification.
Meanwhile, in the clothing segment, RFID seems to be experiencing a particular surge in interest. Avery Dennison recently acquired TexTrace with the aim of providing textile RFID labels that can remain on a garment for its entire lifetime, either as a sewn-on label or built into a product's seam. Major retailers including Walmart and Nordstrom will also now require suppliers to include RFID tags on items including clothing and shoes, as well as household items, hardware, and toys.