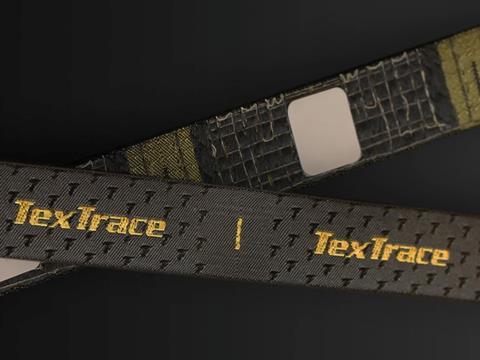 AIPIA member Avery Dennison Smartrac has acquired TexTrace, an integrated RFID products company, with a strategy to provide textile RFID labels that remain on garments for their entire lifetime, either in a sewn-on label or built into a product's seam.
By leveraging integrated RFID, the companies explain, retailers can manage loss prevention, since the tags cannot be easily removed. Additionally, the companies anticipate future applications for RFID in the recycling of garments at the end of their lifetime, as the technology is integrated into those garments.
Founded in Switzerland, TexTrace licensed its technology to apparel service bureaus, including Avery Dennison, which provides the inductive coupling antenna used for the integrated labels. The acquisition was announced in February, 2022. The technology works with dual-frequency tags that incorporate NFC or HF RFID at 13.56 Mhz.
One global retailer is already integrating TexTrace's labels into its garments, while Avery Denison is in discussions with other potential customers. Additional development is planned to make the textile-based labels more robust for repeated washing.
Avery Dennison expects to provide the TexTrace technology for use throughout a garment's lifespan so that the tags could be read along the supply chain, in stores, and by waste-management companies when clothing is discarded, thereby ensuring the tags are properly recycled or reused.
Mathieu De Backer, Avery Dennison Smartrac's senior director of segment innovation, comments: "We see more requirements for integrated technologies in the garment industry." Part of the company's vision, he says, is "a future where the digital will always be connected with the physical world, so every physical item will have a digital entity." The TexTrace acquisition is intended to further that effort.
By acquiring this technology as an alternative to paper-based hangtags, Avery Dennison intends to enable loss prevention for use in cases where EAS technology has been employed in the past. De Backer says companies need the technology to be integrated into garments. Otherwise, it's too easy for tags to be removed and garments to be taken from a store, leaving the tags behind.
In addition to loss prevention, another benefit of integrated RFID is its ability to track the life of a garment. The built-in RFID functionality enables the recycling provider to interrogate its tag and capture data such as the materials used (cotton or polyester, for example), so that it could be properly sorted for recycling or reuse. Integrated RFID also provides the possibility for future consumer interaction.
With regard to privacy concerns for UHF RFID, De Backer says the retailer could enable the RFID chip to be switched into "protect mode." At that point, the tag would not be detectable by an RFID reader until it was turned back on in a secure way. Such functionality would require industry-wide standardization, he says.