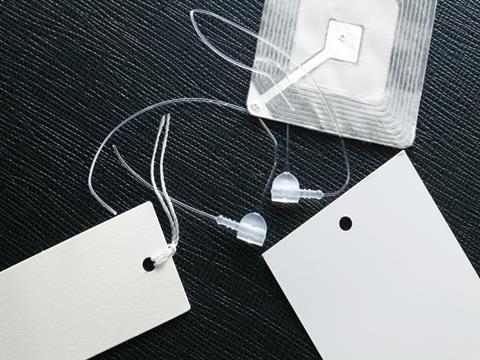 Walmart will require suppliers to tag products including household items, hardware, and toys with RFID tags from September 2022, while Nordstrom will follow suit with clothing, shoes, and baby equipment.
Walmart has a total of 11,400 stores in 26 countries, with just over half located outside of the US. In 2003, Walmart required 100 suppliers to use RFID in pallets and boxes – revolutionary for the market at the time – and, in 2010, switched to tagging clothes.
The successful application of RFID technology to Walmart's clothing lines has allowed it to scan garments upon receipt, as well as for display and sale in all stores. This means the retailer can correct stocks in each store and replenish them in a timely manner.
Shelly McDougal, senior director of merchandising at Walmart, says: "The impact on product availability is huge. That has led to improved processing of internet orders and higher customer satisfaction."
Now Walmart will expand the use of RFID technology to more product groups such as hardware, homeware, auto parts, toys, and entertainment products. The retailer will require suppliers to RFID tag these products starting in September 2022, with the aim of improving stock reliability, as well as a number of logistical and in-store processes.
McDougal adds: "With this we want to further increase stock reliability, so that we can offer our customers a better experience in our stores. And better options to order products online and pick them up in our stores."
With one of the world's largest retailers requiring suppliers to tag their products with RFID tags, this could prompt other retailers to follow. Sandeep Unni, senior director analysis at Gartner, explains: "Inventory reliability has long been a pain point in retail and RFID can be a solution. Now that many retailers have deployed their stores to fulfil online orders after the pandemic, the importance of good stock reliability has become even greater."
The fall in the price of RFID tags is understood to play a role in the popularity of the technology, with studies suggesting the cost of RFID tags has dropped by 80%. "At the same time, tag reading technology has been greatly improved. Today, thanks to the use of RFID, a stock reliability of more than 97% is possible," says Unni.
One of the retailers that have followed Walmart's lead is Nordstrom. With more than 350 locations in North America, the fashion retailer has asked its suppliers of clothing, shoes, baby equipment, and some homewares to tag their products with RFID tags.
In time, Nordstrom will require all products to be tagged, including jewellery and cosmetics.
Nordstrom comments: "RFID technology contributes to better inventory management and a more reliable supply chain. As a result, both retailers and suppliers can benefit from higher sales."
Nordstrom refers suppliers of RFID technology to GS1. Jonathan Gregory, from GS1 in the US, says: "By following GS1 standards, companies lay the foundation for integrated RFID applications. Both products and retailers recognise the great value of this technology, which shows what the actual inventory is in the supply chain."
Gregory also points out that the tipping point for manufacturers is approaching with the demands that Walmart, Nordstrom, and other retailers are imposing on suppliers. "They will quickly find that it is more efficient to tag all products rather than just some."
Therefore, it appears that the point at which it becomes profitable to tag each individual product as standard is approaching. The fact that more and more retailers, such as Walmart and Nordstrom, are deploying RFID can apparently offer benefits for the suppliers of the products, while those lagging behind in retail will likely become interested in using the technology.
Brendan Witcher, vice president and principal analyst at Forrester, says: "Suppliers have been waiting for retailers to get started with RFID. Retailers have been waiting for tag prices to drop sufficiently. If 40 to 45% of products need to be tagged, it makes sense to tag all products."