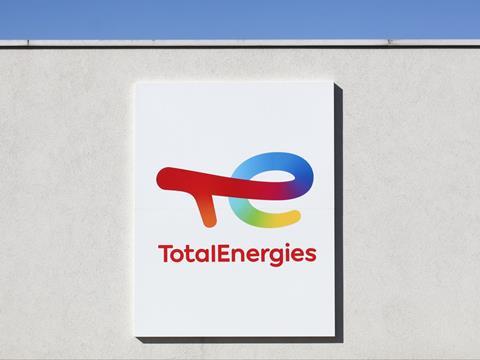 TotalEnergies has announced that it has joined the NEXTLOOPP project in hopes of driving a successful feasibility review of advanced mechanical recycling projects for food-grade advanced mechanical recycling and expanding its own portfolio of recycled polymers.
NEXTLOOPP was launched by Nextek Ltd in October 2020 to unite companies from across the plastics value chain and pursue the production of food-safe recycled polypropylene from post-consumer material via advanced mechanical recycling. It was later nominated for and announced as the overall winner of the Sustainability Awards in 2021.
In joining the project, TotalEnergies hopes to expand its own RE:use range of polymers, which contain mechanically recycled raw materials. On a broader scale, it aspires to contribute towards growing customer demand for high-quality recycled plastics and a circular economy for plastics.
"We are delighted to join and support the NEXTLOOPP project, alongside other major industry players," said Nathalie Brunelle, vice president, Polymers at TotalEnergies. "This initiative will allow us to go one step further in developing technologies to produce food-grade recycled material from advanced mechanical recycling and broaden our options for projects that contribute to our ambition to produce 30% circular polymers by 2030."
"The whole of the NEXTLOOPP project is strengthened by TotalEnergies' adding to the programme their extensive technical capabilities in creating circular solutions for PP resins," adds Professor Edward Kosior, founder and CEO of Nextek Ltd and NEXTLOOPP. "They contribute to the growing body of expertise in controlling the properties and formulation of their range of both virgin and recycled PP for a myriad of applications."
A contamination study carried out by NEXTLOOPP on post-consumer polypropylene packaging was submitted to the EFSA, USFDA, and UK FSA food safety authorities last year. Mannok Pack also utilised NEXTLOOPP's PPristine food-grade resins in dairy tubs and lids in the project's first full-scale packaging production trial, which came to a close last summer.
Shortly after, PFF Group also trialled PPristine in the production of a 350g Desto banderole pot, and L'Oréal partnered with NEXTLOOPP to contribute its own resources towards the production of food-grade recycled polypropylene.