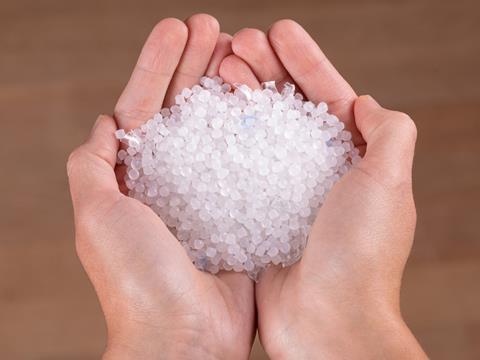 Albéa Cosmetics & Fragrance has joined Nextek's NEXTLOOPP project and will contribute to its mission of producing food- and INRT-grade recycled polypropylene from post-consumer packaging waste.
NEXTLOOPP utilises a variety of technologies to separate food-grade polypropylene from non-food-grade material and decontaminate the polymer to ensure its compliance with UK, EU, and USA standards. This process is thought to be possible for various forms of packaging, including skincare bottles and yoghurt pots.
The polymer is utilised to create food-grade PPristine and INRT-grade recycled polypropylene, a packaging-specific polymer said to negate any challenges in odour and migration.
"Albéa's commitment to produce responsible packaging make them a perfect participant to join our dynamic project and trial NEXTLOOPP's high-purity INRT-grade PP resins designed for the beauty sector," says Professor Edward Kosior, founder and CEO of Nextek Ltd and NEXTLOOPP.
Gilles Swyngedauw, vice president of Corporate Social Responsibility and Product Sustainability for Cosmetics & Fragrance at Albéa, continues: "In our responsible packaging roadmap, high-quality mechanical post-consumer recycled content (PCR) is a priority as it ticks two of our most important boxes: the reincorporation of PCR in our products and the reduction of their environmental impact. In the case of NEXTLOOPP, we even tick our third box which is safe material.
"I am convinced that our joint efforts will help accelerate the transition towards more sustainable packaging in our industry."
Albéa's announcement comes shortly after TotalEnergies also joined the NEXTLOOPP project with its own aspirations of expanding its recycled polymer portfolio, as well as working towards a successful feasibility review of advanced mechanical recycling projects for food-grade materials.
NEXTLOOPP was a nominated finalist and the overall winner of the Sustainability Awards 2021 and has since announced the successful completion of various projects, from the first full-scale production trial of its PPristine food-grade resins to the submission of its study of background contamination in post-consumer polypropylene packaging to the EFSA, USFDA, and UK FSA.