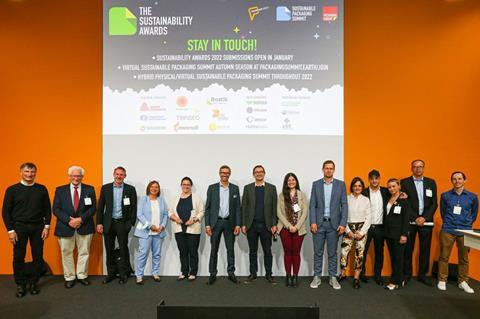 Last night, the winners of our Sustainability Awards 2021 were announced at FachPack.
This year's overall winner was NEXTLOOPP, with its ground-breaking project that aims to create a circular economy for food-grade polypropylene.
Winners in the other categories included CMC, HelloFresh, watttron, Searious Business, Mibelle, Huhtamaki and McDonald's, and Nestlé.
Meanwhile, the recipient of our Readers' Award was Procter and Gamble's reuse and refill system.
Without further ado, here's some more information on all of the winners:
The overall 'Best Sustainable Packaging Innovation' award, as well as the award in the 'Driving the Circular Economy' award was won by NEXTLOOPP for its project that creates food-grade packaging from recycled polypropylene.
The first part of the project, POLYPRISM, involves the development of invisible UV-fluorescent markers used on the labels that, once placed on food-grade packaging, can be used to sort food from non-food packaging.
The second innovation, PPRISTINE, is a two-stage process that decontaminates PP in the melt and solid state to ensure that any residual chemicals are totally removed from the plastic to ensure that there is no migration into food for a wide range of food types and storage conditions.
The participants in the project hope to create a circular economy for food-grade PP packaging waste that will reduce the production and use of virgin plastics from petrochemicals, reduce CO2 emissions, and divert waste from landfill and lower-quality plastics.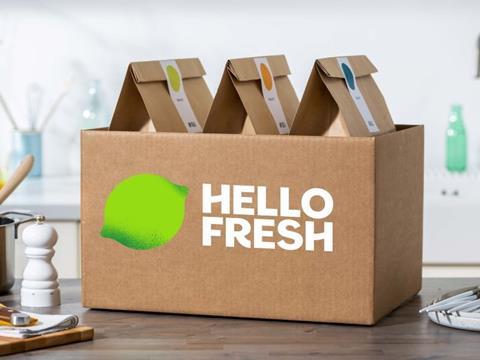 Meanwhile, in the 'Resource Efficiency' category, meal kit provider HelloFresh scooped the award for its Dynamic Packaging Configuration X Big Data innovation. This solution helps the company to predict its packaging consumption completely autonomously and dynamically.
The DPC bundles all data points from production, procurement, logistics and everyday temperature with the goal of calculating the optimal packaging size and coolant quantity. It aims to helps the company combine its key objectives – functionality, cost efficiency and sustainability.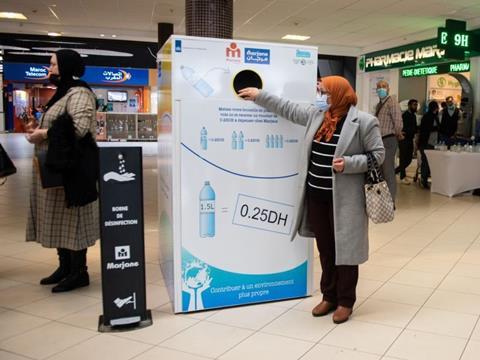 Searious Business' project with the supermarkets Marjane and Carrefour in Morocco won out in the 'Best Practice' category.
The project consists of two elements – an incentivised bottle-to-bottle recycling scheme, and a second scheme that focuses on replacing single-use containers with reusable alternatives.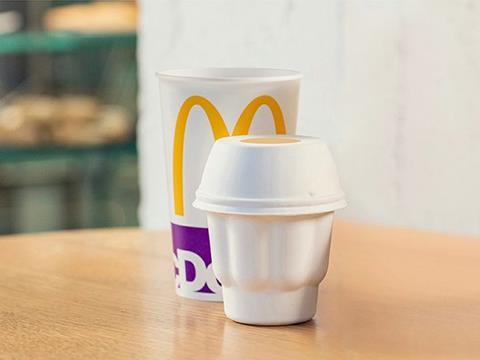 The 'Bio-Based' award was won by Huhtamaki and McDonald's for their plastic-free sundae cup and cold cup lid.
The product is made from 100% wood fiber, without any plastic additives, and has been formulated for use with ice cream and a broad range of sauces and toppings.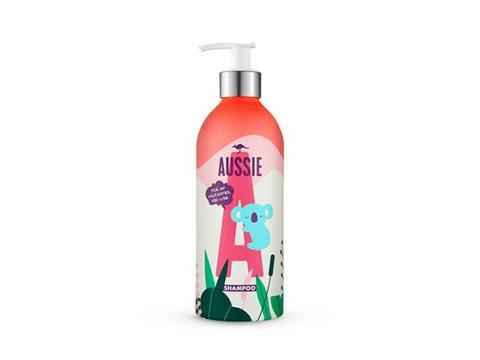 For the Readers' Award, the winner was selected by you, our audience. You chose Procter and Gamble's first refillable bottle system at scale, which sees a number of its most well-known brands using reusable aluminium bottles and refill pouches.
The system consists of a 100% aluminium bottle and recyclable refill pouch, which the company says is made using 60% less plastic (per mL versus standard brand bottle)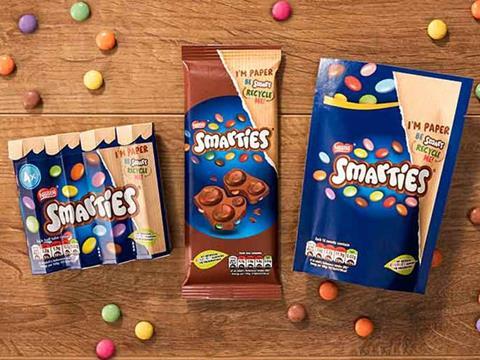 In the hotly contested 'Recyclable Packaging' category, the winner was announced as Nestlé's move to start packaging all its Smarties products in paper packs.
According to Nestlé, Smarties is the first global confectionery brand to switch to recyclable paper packaging, removing approximately 250 million plastic packs sold globally every year.
The new Smarties paper packaging is reportedly sourced sustainably and is made of a coated paper, paper labels, and carton board. Information about how to properly dispose of the packs is also included on its labels with the aim of raising consumer awareness.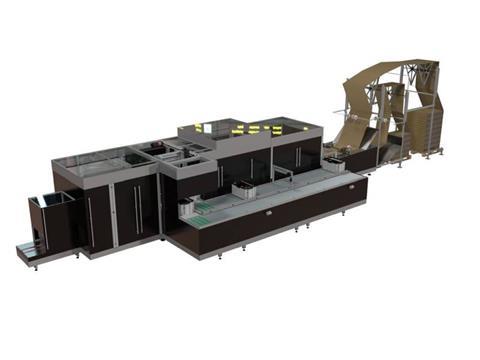 CMC won the 'E-commerce' award for its Genesys innovation, which allows customers to feed and pack multi-line orders without the requirement to be strapped or wrapped together.
This 3D packaging machine can be directly connected to warehouse storage through the CMC Patented Vary-Tote system. Orders are picked and consolidated into the CMC VaryTote, which is directly conveyed to the Genesys.
CMC VaryTote features adjustable inner guides used to correctly size up the items. This adjustment determines the dimension of each box which is uniquely sized to each order.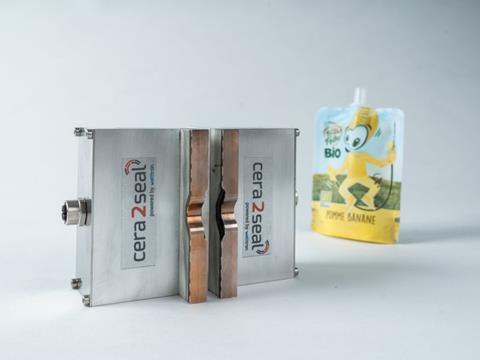 The 'Machinery' category was won by watttron – its digital sealing systems solution having impressed our judges. The system offers precise temperature control in sealing, enabling the usage of mono and recycled materials without loss of output and with an approximately 30% energy reduction.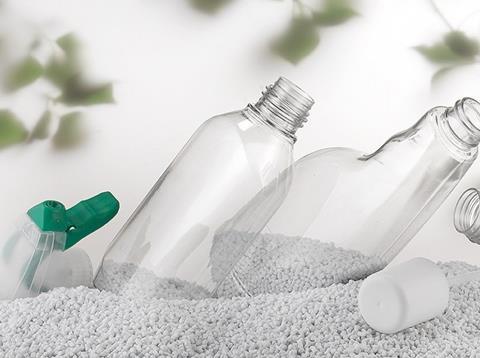 Mibelle Group's PET bottle made from 30% CO2 won the 'Pre-Commercialized Innovation' award. With the recycling technology of the start-up LanzaTech, CO2 is converted into ethanol and forms the raw material for many other materials, e.g. plastic packaging.
In addition to taking place live at FachPack, the entire awards ceremony was streamed over on our Sustainable Packaging Summit digital platform – a place for cutting-edge discussions and events centred on packaging sustainability. Click here to sign up. The ceremony can be watched again on-demand here.