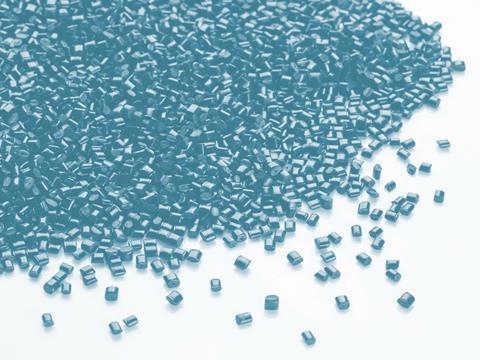 Circular Polymers by Ascend has used its proprietary carpet reclaiming technology to produce Cerene, a line of recycled polymers and materials that can be used as feedstock for moulding, compounding, and more.
Available as PET, polypropylene, calcium carbonate, and polyamide 6 and 66, Cerene is created by converting post-consumer carpet into fibre and pellets via a proprietary process.
This is thought to achieve 'unparalleled efficiency' in recycling almost every component of a carpet and its backing, with the company apparently diverting 85 million pounds of carpet away from landfill and into new goods since 2018.
It is hoped that the development will contribute towards the three pillars of Ascend's sustainability strategy – empowering people, innovating solutions, and operating without compromise.
"Customers around the globe are seeking consistent and reliable post-consumer recycled materials," said Maria Field, business director of Circular Polymers by Ascend. "Cerene is mechanically recycled using a process that minimises our carbon footprint and environmental impact."
The company has also reported that its global compounding operations have become carbon neutral, and that it has secured ISCC+ certification for the use of bio-based materials. Circular Polymers has also received the Plastic Industry Sustainability Innovation award, the Showcase award from the Association of Plastic Recyclers, the Arrow Award from the California Product Stewardship Council, and the Processor of the Year award from the Carpet America Recovery Effort.
Ascend Performance Materials – a fully integrated producer of durable high-performance materials and the majority owner of Circular Polymers by Ascend – has recently produced its HiDura LUX amorphous nylon for packaging films. This material apparently offers high oxygen and moisture barrier properties as well as safe contact with edible products.
Back in 2019, PureCycle Technologies also purified waste carpet into ultra-pure polypropylene resin via a proprietary plastics recycling technology, which was invented by Procter & Gamble. It was hoped that the technology would provide a new alternative for landfilling and exporting plastic waste.
If you liked this article, you might also enjoy:
McDonald's Director of Sustainability in Europe on the company's approach to packaging sustainability
McKinsey on whether or not on-pack sustainability claims affect consumer spending
Perspectives from industry-leading experts on the EU's Packaging and Packaging Waste Directive revisions
A deep dive into the most important packaging sustainability trends and solutions