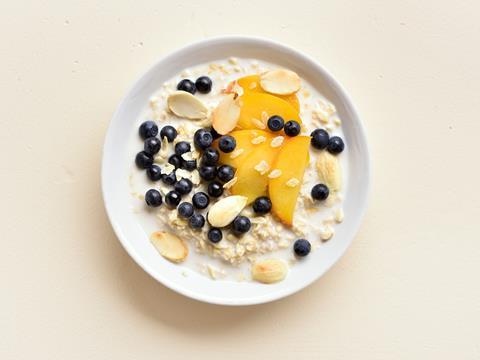 PFF Group's packaging division has completed a full-scale production trial using PPristine, NEXTLOOPP's post-consumer recycled polypropylene (PP) resin.
The trial oversaw the production of a 350g Desto banderole pot – often used to package hot fill applications such as porridge, and typically made of PP due to its ability to withstand high temperatures. PFF anticipates that, when it is commercially available, the resin – made of 30% recycled PP – can also be implemented into its injection moulded packaging, making it compatible with the UK's new Plastic Packaging Tax.
In an effort to reduce plastic waste, down-cycling, and the wasting of resources, PFF also utilised PPristine's marker technology, allowing recycling facilities to separate food-grade packaging in the waste stream.
Lee Wilkinson, Group Supply chain director at PFF Group, stated, "The company's participation in the project and material trials demonstrate the business' commitment to being at the forefront of developing a sustainable, circular plastics economy.
"The new material can ensure post-consumer PP is appreciated as the valuable resource it should be, by being recycled into food-approved packaging at scale. It will also greatly reduce CO2 emissions and divert waste from landfill and waste-to-energy."
Leigh Wilson, group technical manager, added, "PFF has been at the forefront of producing packaging with high levels of post-consumer recycled PET for years, so it is great to see this development in PP recycling. The initial trials were technically very successful with the final product performing almost identically to our current virgin polymer product."
Nextek and NEXTLOOPP managing director Edward Kosior is optimistic that PPristine's success will allow it to expand into commercial production and "close the loop for PP packaging".
NEXTLOOPP's food-grade recycled polypropylene (rPP) was the overall winner of last year's Sustainability Awards. Since then, the company has dispatched its PPristine prototype to 43 trial participants, including Unilever, Danone and TerraCycle.
PFF's project follows the successful completion of a PPristine trial for Mannok Pack's dairy tubs and lids back in June.