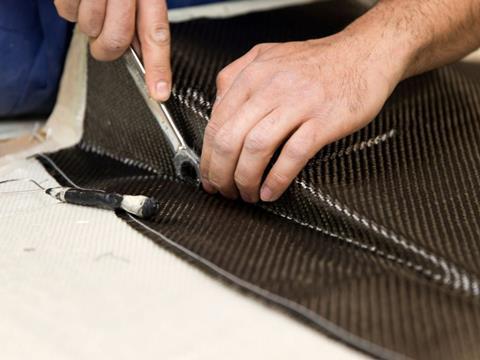 Gruppo Hera, Curti, and the Università di Bologna have developed a new technology to recycle carbon fibre into 'virgin-quality' materials and are set to build a new plant in an anticipated expansion of Aliplast's plastic and packaging portfolio.
The new plant's construction is expected to commence in Imola in March. Claiming to be the first of its kind in Europe, it will consist of two production lines – one of which will be completed at the end of this year, while the other is expected to begin its operations in 2024 – that will treat recovered material provided by Curti and reach a production capacity of around 160 tons, aiming for high-quality material rather than large quantities.
With the project having already earned €2 million of funding through the National Reform and Resilience Plan (PNRR), the resultant material is hoped to expand Aliplast's portfolio of recycled plastic and packaging products with recycled carbon fibre to be offered to a range of industries. Aliplast is set to coordinate business strategies in relation to the new plant.
Through the process of pyrogasification, the regenerated material will free the more heat-resistant carbon fibre from the resin added during the molding and forming stages. The resin will break down and be reused to generate part of the energy powering the process in a bid to meet the highest levels of energy recovery.
This process will produce a fabric made of carbon filaments, which will then be sent to other companies specialising in the carding and production of non-woven fabric. Then the fabric will be treated with resin once again, ensuring that it achieves the appropriate properties and shapes to be used in the industrial sector.
Each end material is expected to have different weights and filament numbers, as well as the quantity and quality of the resin within it. However, the Herambiente plant is anticipated to achieve virgin-quality mechanical strength in all the materials it produces.
Its environmental impact is also thought to decrease by 90% in comparison to virgin material, and a 50% reduction in LCA in comparison to existing methods of processing and disposing of carbon fibre waste.
A pilot plant, operated by Curti and located on land owned by Università di Bologna in Faenza, is already running. The first prototype of recycled fibre made for industrial use is expected to be produced by the summer.
Tetra Pak is collaborating with MAX IV in a research project aiming to advance fibre-based food contact packaging in pursuit of a recyclable, high-barrier 'package of the future'.
Meanwhile, Avantium is currently building a commercial-scale FDCA Flagship Plant in Delfzijl, the Netherlands, which is expected to produce 100 kilotonnes of FDCA – a key building block in the production of PEF – every year.
Metsä Spring, the innovation arm of Metsä Group, also announced that its seed funding round will fund Fiberwood – a Finnish start-up and producer of insulation and packaging materials from side streams of the mechanical wood industry – and enable scaled-up production capabilities at its pilot plant.