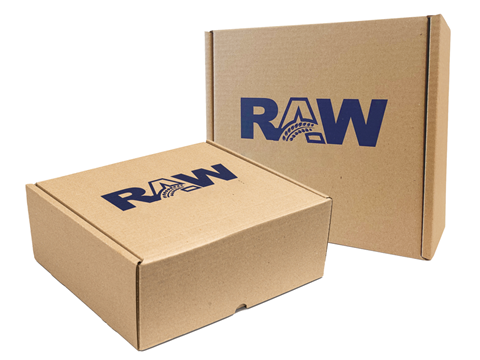 Test Valley Packaging is collaborating with envoPAP to launch Reused Agricultural Waste (RAW), a line of packaging products said to be made of by-products from sugar cane farms across India.
Manufactured similarly to wood pulp, RAW is thought to consume the same amount of energy as the production processes for paper and cardboard. Test Valley Packaging claims that switching to RAW packaging could save up to 28% of carbon emissions, as well as reduce sugar cane waste in the agricultural sector, tackle high demand for packaging, and combat deforestation.
RAW is also said to function to the same standard as wood pulp-based packaging and is graded by grammage in the same way as ordinary paper products. The line will include cartons, printing paper, and mailing bags, and it is hoped that RAW will expand into void-fill, paper bubble wrap, and other packaging innovations in the future.
Each design comes in brown and white finishes and is said to provide an 'exemplary' print finish.
"As a leading packaging provider, we wanted to do something revolutionary in our industry," said Ruth Lowe, sales director at Test Valley Packaging. "We are so excited about being able to offer Reused Agricultural Waste as a replacement for paper, this product will literally change the future of packaging for our planet."
Following FEFPEB's warning earlier this year that Russia's invasion of Ukraine was going to put pressure on European wood supply, Ukranian start-up Releaf Paper has been manufacturing paper products from fallen leaves in the "circular cellulose production of paper/packaging".
It received $100,000 in funding as part of the Google for Startups Ukraine Support Fund, was a finalist in the Sustainability Awards 2022, and recently launched an online store for international customers.
Scientists from Oregon State University also developed moulded pulp packaging from the 20-30% of pomace left over during the production of apple juice.