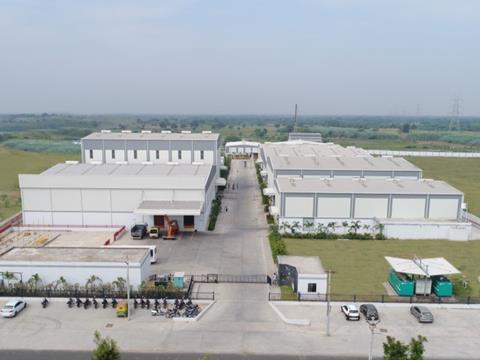 Amcor is acquiring Phoenix Flexibles in a bid to increase its flexible packaging production and expand its offerings in high-value segments on the Indian market.
Phoenix Flexibles' plant in Gujarat is said to generate an annual revenue of around US$20 million with flexible packaging for the food, home care, and personal care industries. It is set to join Amcor's four flexible plants in the country and contribute to its operations – granting the company advanced film technology for a wider range of packaging solutions.
Additionally, the facility's strategic placement is expected to help Amcor meet high demand and offer shareholders strong returns.
Amcor's facilities have reportedly brought the company annual organic sales growth in the double digits over the past three years, which is said to have outpaced growth in the underlying market. Now it is investing to double its local footprint in pharmaceutical and medical packaging.
"Amcor continues to see substantial opportunities to grow our flexible packaging business in India," said Mike Cash, president of Amcor Flexibles Asia Pacific. "With this acquisition, we are investing to maintain and build upon the significant momentum the business has delivered over several years.
"The scalable nature of the acquired facility, combined with the localization of new capabilities, further enhances our customer value proposition in this attractive high-growth market."
Subject to customary closing procedures, the acquisition is set to close in the September 2023 quarter.
Earlier this year, Amcor acquired Shanghai-based medical device packaging provider MDK in the hopes of expanding its existing portfolio on the Chinese market.
Constantia Flexibles signed a joint venture agreement with Premji Invest and S.B. Packagings in the hopes of creating value in the Indian market and expanding its business and operations in various packaging sectors.
Constantia Flexibles was subsequently sold to One Rock Capital Partners in an agreement with Wendel – a move expected to yield net proceeds of around €1,097 million.
Meanwhile, DS Smith recently acquired fast-moving consumer goods packaging company Bosis doo, aiming to assist its push for sustainable packaging and support its growth drive in Eastern Europe.
If you liked this article, you might also enjoy:
The Lidl approach to packaging sustainability
How did Brazil achieve its 100% aluminium can recycling rate – and can it be replicated in the EU?
Experts have their say on the EU's Packaging and Packaging Waste Directive revisions
A deep dive into the most important packaging sustainability trends and solutions