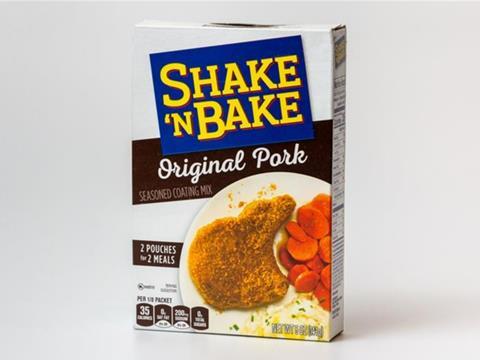 Kraft Heinz household brand Shake 'N Bake has announced the removal of the plastic 'shaker' bag from its products, and is encouraging customers to use a reusable container instead.

The company claims this simple change is helping to eliminate around 400 tonnes of plastic waste, equivalent to the weight of more than 270 mid-size cars.
Brianna Galvin, brand manager at Shake 'N Bake, says: "As a family staple for over 50 years, we are proud to evolve with the world around us, ushering in a new effort to help our brand – and our fans – take steps toward a more sustainable future."
"While the 'shaker' bag is an important part of our legacy, our product is just as effective and delicious without the plastic waste, and we are excited for all the good to come from this simple, yet effective packaging change."
Shake 'N Bake's sustainability efforts are part of Kraft Heinz's broader Environmental, Social and Governance (ESG) strategy, working towards a goal to make 100% of packaging recyclable, reusable or compostable by 2025.
The move towards less plastic was also made by Bacardi last month, when it announced its intent to remove plastic pourers from its rum bottles, and Tesco earlier this year, when it claimed to have removed 1.5 billion pieces of plastic from its UK business since the launch of its 4Rs packaging strategy in 2019, including plastic wrapping from cans of branded beers and ciders.