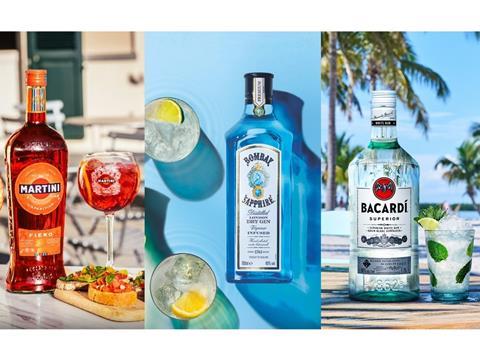 Bacardi is set to remove non-refillable fitments from its bottles in the US, Canada, Puerto Rico, Spain and Portugal in an attempt to save around 140 tons of single-use plastic every year.
The company expects that, by early 2023, all its 1.75l bottles of Bacardi Superior, Gold, and Coconut rum in the US, Canada, and Puerto Rico will have removed the plastic pourer – a move hoped to cut 76 tons of plastic every year. Bottles sold in Spain and Portugal are expected to catch up over the next six months.
"We are making this bold move because it's the right thing to do for the planet," says Rodolfo Nervi, vice president, Global Safety, Quality & Sustainability, Bacardi. "As a family-owned company for more than 160 years, pioneering change is in our DNA, and we're proud to be leading the industry as we take another huge step towards achieving our commitment to be 100% plastic free by 2030.
"Consumers will continue to enjoy the same exceptional quality and taste from our entire portfolio of brands as we continue on our journey to a more sustainable future."
Bacardi also claims to be working towards the removal of all single-use plastic from its gift packs and point-of-sale materials in 2023.
Carlsberg Group is aiming to cut the virgin plastics used in its bottles by 50% by 2030, and is expecting to replace it with 50% recycled content. Director of sustainability Simon Boas Hoffmeyer also spoke to us about the company's consumer trials using paper-based bottles, and Rob Malin from craft wine company When In Rome told us about consumers' resistance to plastic packaging for alcoholic products in our discussion surrounding the company's paper wine bottles.
On the other hand, Packamama, Accolade Wines, and Taylors Wines collaborated to launch '100%' rPET wine bottles on the Australian market, featuring a flatter design in an attempt to maximise space in standard wine cases and reduce carbon emissions in transit.