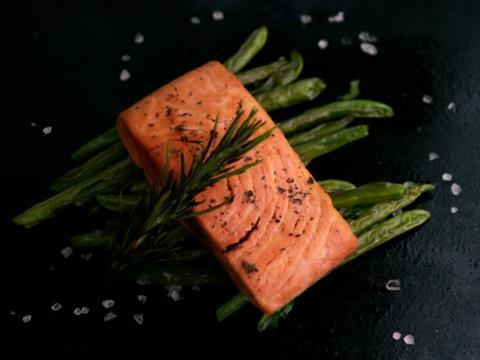 EIT Food has announced the winners of its Marketed Innovation Prize, including Norbite's insect-based biorefinery for plastic waste and Mimica's temperature-sensitive indicator for monitoring food freshness.
The Marketed Innovation Prize is intended to reward agrifood startups whose products and services support the transition into a sustainable and resilient food system. All 20 successful candidates have marketed a product following their involvement with EIT Food.
Austrian start-up Revo Foods – the developer of a plant-based alternative to seafood using pea proteins, algae extracts, and plant oils – was the winner of the €10,000 top marketed innovation prize. Although it won the prize for its successful implementation of four products, including fish-free alternatives to smoked salmon and tuna spread, to market in over 20 European countries, the company claims that its Revo Spreads come in 100% recyclable packaging.
Its outer packaging is apparently made from recyclable paper, but Revo Foods clarifies that its inner packaging needs to be made of air-tight plastic sealing to ensure a longer shelf life. Nevertheless, it states that the plastic is recyclable and that it is looking to replace it with an alternative material in the future.
Other winners were recipients of €5,000 prizes. Norbite utilises an insect-based biorefinery to transform plastic waste into more sustainable goods, with its applications including food and feed, cosmetics, medicines, and fertilisers. Meanwhile, Mimica's temperature-sensitive indicator, Bump, aims to reduce food waste by monitoring a food's freshness and signalling to consumers when it has actually spoiled, bypassing consumers' reliance on an expiry date.
Additionally, EZPack Water Ltd. is a private Israeli company that develops, manufactures, and markets unique proprietary solutions for water storage, distribution, and mobility in emergency and disaster situations. These include heavy-duty water bladders ranging from 50 to 5,000 gallons and the FlexCon 24 proprietary water module for 20' containers.
Food-based winners making their own unrelated packaging claims include Zero Wave, whose protein-rich, vegan crackers produced from waste products are reportedly sold in recycled kraft cardboard with ideas for its reuse provided on the back of the pack. Furthermore, Angulas Aguinaga – awarded for their innovations in refrigerated fish and seafood convenience and ready meals – recently worked alongside Mondi to repackage its chilled surimi sticks in recyclable, paper-based secondary packaging.
"We're delighted to have this opportunity to recognise and reward startups that have participated in EIT Food programmes and are now creating real impact by bringing their products and services to market," said Andy Zynga, CEO of EIT Food. "From protein diversification to sustainable agriculture, the winners of the Marketed Innovation Prize are driving transformation across every part of our food system, whether by giving consumers exciting new options on supermarket shelves or offering food producers new techniques to maximise their efficiency.
"We look forward to following and supporting them in the next stages of their journeys and hope other entrepreneurs will be inspired by seeing what is possible."
Chemolex's biomaterial made from invasive hyacinth plants growing in Lake Victoria and GIP Togo's Lomé-based recycling business were among the winners of this year's Afri-Plastics Challenge, which aims to reduce both land pollution and ocean-bound waste on the African continent.
Circular Valley also recognised packaging start-ups Lixo and Rhinopaq for their respective AI-based recyclable waste sorting solution and reusable e-commerce packaging as part of its Circular Economy Accelerator programme.