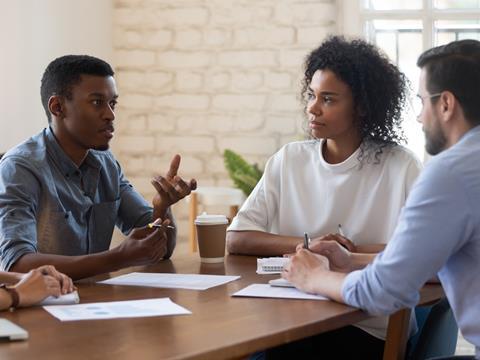 Future Leaders – a new initiative intending to platform and celebrate young, up-and-coming packaging professionals in the beauty, personal care, luxury, drinks, and aerosol sectors – has been announced by Paris Packaging Week.
The programme is set to unite packaging developers, designers, manufacturers, suppliers, and buyers under the age of thirty who are considered to be making impactful progress in their careers.
The chosen participants will be involved in the conference programme for Paris Packaging Week and take up positions on the Future Leaders advisory board to contribute towards the four shows at Paris Packaging Week – ADF for the aerosol sector, PCD for the beauty sector, PLD for the drinks market, and Packaging Première for luxury products.
The representatives will also be able to meet senior packaging developers, designers, buyers, and suppliers on the Paris Packaging Week advisory groups and awards juries, and will be invited to contribute towards the event's ongoing digital content programme.
Gérald Martines, founder of design agency In-Signes; Emmanuelle Bonardi, operations director at Amore Pacific EMEA and a former Packaging Development & Innovation director at Shiseido; and Thierry De Baschmakoff, founder at the agency De Baschmakoff, will be amongst the panel of experts selecting the winning participants.
"Our mission at Paris Packaging Week is to give our community a vision of the future of their packaging and of the market," said Christelle Anya, the event's Content & Community director. "The Future Leaders programme adds a new dimension by celebrating and giving a voice to the best new talent in packaging.
"In addition, the programme will help ensure that Paris Packaging Week responds to the needs of the new generation who are creating the future of packaging."
Gérald Martines continues: "I am excited to see the nominations for this first Future Leaders programme. The packaging industry needs Future Leaders who have the vision and the talents to reinvent the sector responsibly for the 21st century – and create the products that tomorrow's consumers expect."
"I am proud to be part of this Future Leaders project," adds Emmanuelle Bonardi. "This is an amazing opportunity to network and sharing best practices, new ideas, approaches and mindsets to fuel and shape the future of our packaging industry."
Thierry De Baschmakoff concludes: "Packaging has to become a permanent revolution in view of the challenges that are being added to one another; reinventing what seems immutable, imagining what may seem utopian are, in my view, the qualities of a future leader."
Nominations for the Future Leaders programme will remain open until 4th August.
Amcor is offering packaging-related start-ups from Michigan State University and its wider network the chance to win up to $250,000 in seed funding through its latest Lift-Off session.
The finalists of this year's Sustainability Awards have also been announced, featuring sixty innovations and initiatives across thirteen categories.
If you liked this article, you might also enjoy:
McDonald's Director of Sustainability in Europe on the company's approach to packaging sustainability
McKinsey on whether or not on-pack sustainability claims affect consumer spending
Perspectives from industry-leading experts on the EU's Packaging and Packaging Waste Directive revisions
A deep dive into the most important packaging sustainability trends and solutions