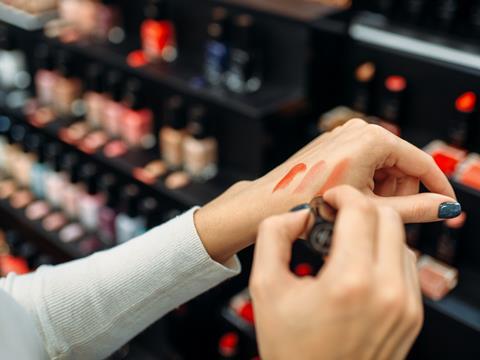 Holmen Iggesund and Yangi have entered into a long-term agreement to produce biobased and renewable materials for use in the beauty and cosmetics industry, aiming to replace rigid plastics in packaging such as refills, inserts, and testers.
Such a collaboration was initiated and will be overseen by FutureLab & Partners, which aims to form collaborative development projects with cosmetics and beauty brands to facilitate the industrial transition into renewable materials.
Holmen Iggesund is set to supply fibre-based materials for the endeavour. Meanwhile, Yangi will provide its dry forming technology and contribute to R&D resources in the development of current and future packaging solutions for producers and brands.
It is hoped that shifting away from fossil-based materials will reduce the climate impact of the industry's packaging production, a move expected to benefit brands as well as consumers.
"There's a real sense of urgency to make packaging ever more sustainable and purposeful, and at Holmen Iggesund we see the benefits of working with others to solve challenges faster," says Hein van den Reek, director of Future Packaging at Holmen Iggesund. "The collaboration is aimed at helping beauty and cosmetics brands deliver what their customers are demanding – sustainable packaging."
"Delivering sustainable solutions that eliminate fossil fuels and reduce the carbon footprint of a brand's packaging can make or break brand loyalty," adds Anna Altner, founder of Yangi. "Our dry forming technology offers a unique possibility to move into more resource- and cost-efficient renewable and recyclable packaging. The collaboration enables a stronger offer connecting the packaging value chain from raw material to final packaging."
The next-generation prototype of Paboco's paper bottle, including a paper closure from Blue Ocean Closures, is expected to include cosmetic applications in its market rollout, scheduled for 2023.
Avantium has also signed an agreement with LVMH Group to secure a fixed volume of polyethylene furanoate, a plant-based and fully recyclable polymer, to package its cosmetic goods – including the brands Parfums Christian Dior, Givenchy Parfums and Guerlain.