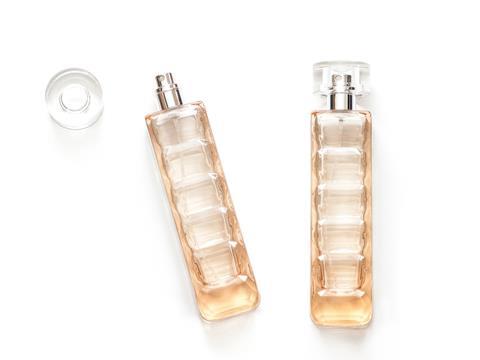 Dow has launched two new ionomers set for use in cosmetic product packaging, claiming to incorporate renewable and circular feedstocks from plastic and bio-waste streams.
SURLYN REN ionomers are produced from bio-waste sourced from the by-products or waste residues in other industries, e.g., used cooking oil. As a result, it is believed that the raw feedstock will not consume extra land resources or compete with the food chain, instead being incorporated into new materials.
On the other hand, SURLYN CIR ionomers are produced from mixed plastic waste processed through chemical recycling technologies. By breaking down the plastics into their basic chemical elements, the process is said to divert waste from incineration or landfill and produce a raw material that offers similar benefits and performance to virgin fossil feedstock.
Both production processes are ISCC PLUS-certified on a mass balance basis. The grades expect to help beauty brands and manufacturers create eye-catching, high-performance, and sustainability-minded packaging, with LVMH Beauty already supplying the grades for future use.
"SURLYN REN and SURLYN CIR are a major step forward in creating sustainable packaging for the cosmetic industry," says Daniella Souza Miranda, global business director for Circular & Renewable Solutions at Dow. "We are incredibly proud alongside LVMH Beauty to pioneer using renewable and circular materials to manufacture premium cosmetic packaging.
"These products will not only support LVMH towards their sustainability goals but will also contribute to Dow's bold ambition to transform waste and deliver 3 million metric tons per year of circular and renewable solutions by 2030."
Earlier this year, Dow announced its partnership with LVMH Beauty, in which plastics made with recycled and bio-based feedstocks will be used to create perfume and cosmetic product packaging.
Stella McCartney Beauty has also incorporated up to 90% mass-balanced certified renewable feedstock content into refill containers for skin and eye care products, while an ionomer resin created by DuPont has been injected into some of the new packaging designs for Coverpla's Koesio Parfums brand.
If you liked this article, you might also enjoy:
The L'Oréal approach to packaging sustainability
What steps is Apple taking to make its packaging more sustainable?
How did Brazil achieve its 100% aluminium can recycling rate – and can it be replicated in the EU?
Experts have their say on the EU's Packaging and Packaging Waste Directive revisions