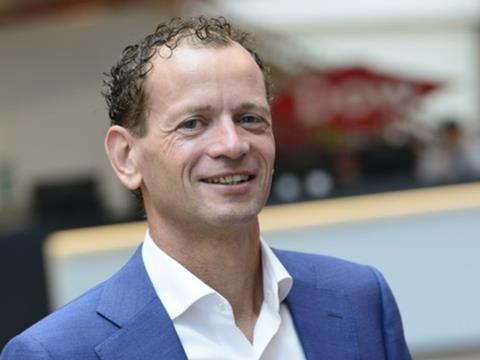 Marco ten Bruggencate, commercial vice president for packaging and speciality plastics EMEA at Dow, has been appointed as the new president of Plastics Europe, effective immediately.
Bruggencate will succeed Dr Markus Steilemann, CEO of Coverstro, whose two-year mandate included the organisation's call for a mandatory EU recycled content target of 30% for plastics packaging by 2030.
Steilemann also endorsed efforts to reduce pellet loss in the environment with the launch of the European Operation Clean Sweep certification scheme, bringing together collaborators from across the plastics value chain. In addition, Bruggencate congratulated Steilemann for his support of the plastic industry's transition towards net-zero carbon emissions and circularity.
Steilemann comments: "The world can't do without plastics, especially for securing a net-zero future for Europe.
"As continued fossil fuel usage is likely to trigger a catastrophic climate breakdown, the need for effective collaboration between our industry, our value chain and policymakers is right now.
"Accelerating systems change within the plastics industry and working on a better policy framework are a prerequisite for this, as well as investment and innovation. Plastics Europe continues to play a crucial role here, and I wish my successor Marco ten Bruggencate the best of luck in his new role as President."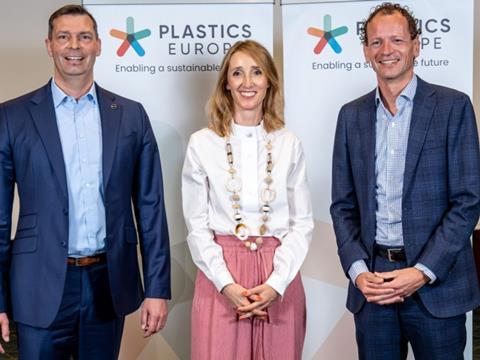 Bruggencate adds: "I am proud to be taking up this important role at this challenging but exciting time for our industry.
"We are under no illusions about the scale and complexity of our industry's transition and recognise the critical part we play in cutting emissions, reducing waste, and increasing circularity. To reach our ambitions, we will continue to take bolder decisions and positions, and with a strong emphasis on actions over words.
"We do not control all the various levers for this transition, and we do not have all the answers to the challenges we and the wider plastics system face. Collaboration with all stakeholders will be key.
"I very much look forward to working more closely with these stakeholders to realise a truly sustainable plastics economy in Europe."
Bruggencate, a Dutch national currently based in Horgen, Switzerland, joined Dow in 2000. Prior to his current role at Dow, he was most recently global strategy director polyurethanes, global business director building & construction and global business director construction chemicals.
In his new role as president of Plastics Europe, Bruggencate will oversee the organisation's sustainability agenda in line with the European Union's Green Deal and climate-neutrality goals.
During his tenure, Bruggencate may have to contend with challenges including the implementation of a circular economy that maintains the stability of the EU's Single Market, with Plastics Europe being a signatory of a recent letter to the European Commission warning of the consequences of fragmentation. The plastics industry is also facing ongoing raw material shortages and rising costs, which could be compounded by Russia's invasion of Ukraine and the impact this is having on energy prices and security.