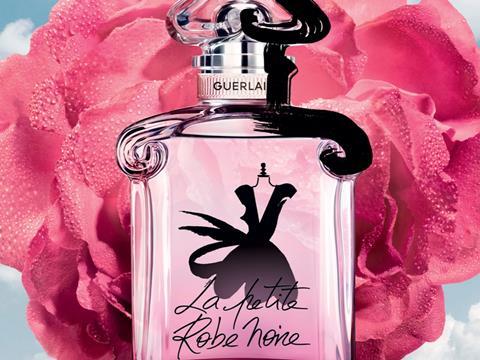 Dow is working alongside LVMH Beauty to implement plastics made from recycled and bio-based feedstocks into several of the latter's perfume and cosmetic product packs.
Made from chemically recycled bio-based and plastic waste feedstock, respectively, Dow's SURLYN™ ionomers are set to be used in the production of the plastics. Raw materials such as used cooking oil are expected to be used as bio-based feedstocks, with waste residues or by-products from alternative production processes thought to prevent the overconsumption of land resources and competition with the food chain.
The SURLYN™ Ionomers will then be used to manufacture perfume caps and cosmetic cream jars throughout the year. Dow says that the materials are expected to maintain the premium aesthetic of previous packaging designs while contributing towards the reduction of LVMH's carbon footprint.
"At LVMH, with our Life 360 program, we made the decision that our packaging will contain zero plastic from virgin fossil resources in a near future," said Claude Martinez, executive president and managing director of LVMH Beauty. "Collaborating with Dow in developing sustainable SURLYN™ is key as this material is used in some of our iconic perfumes, starting with GUERLAIN La Petite Robe Noire. It is helping LVMH achieve our sustainability targets without any compromise on quality."
"Creating a circular economy takes every player in the value chain to commit to ambitious goals and challenge the status quo," added Karen S. Carter, president of Packaging & Specialty Plastics at Dow. "Dow looks forward to supporting the sustainability journey of a leading global luxury brand.
Dow hopes that the collaboration will contribute towards its recently announced target of commercialising 3 million tons of circular and renewable solutions every year.
LVMH Group previously signed an agreement with Avantium to secure a fixed volume of plant-based PEF to package its perfume brands, including Parfums Christian Dior, Givenchy Parfums, and Guerlain.
Another long-term agreement between Holmen Iggesund and Yangi aims to replace the rigid plastics used by the beauty and cosmetics industry in refills, inserts, and testers with bio-based and renewable alternatives.
Dow was also involved in a collaboration with WM to trial the curbside recycling of hard-to-recycle plastic films in Hickory Hills, Illinois.