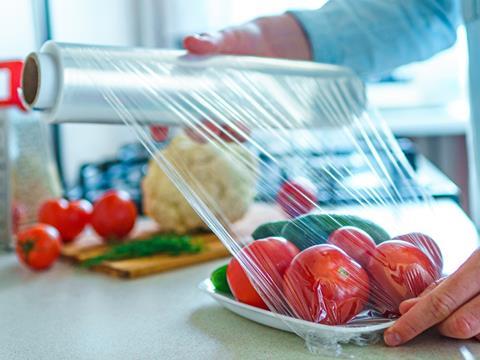 WM and Dow are collaborating to facilitate curbside recycling of hard-to-recycle plastic films in a pilot scheme taking place in the US city of Hickory Hills, Illinois.
Only 1.9% of US households currently have access to curbside plastic film recycling, according to The Recycling Partnership. As such, it has the lowest overall recycling rate of any plastic material. Once the recycling programme is operating at full capacity, it is hoped that 120,000 metric tons of plastic film will be diverted from landfills every year.
Plastic packaging such as bread bags, cling film, and dry-cleaning bags are thought to be compatible with the current pilot. It is currently said to reach around 3,500 households, and other cities across America are expected to adopt the scheme in the future.
"By providing residential customers with a simple, curbside option for recycling plastic films, we will not only help our customers more easily manage their used plastic film products, but also meet the rising demand for recycled content products," said Jim Fish, president and CEO at WM. "We see tremendous untapped potential to recycle and reuse plastic film, which many of our residential customers struggle to properly dispose."
WM plans to invest $800 million into recycling infrastructure from now until 2025 – this is set to include sorting technology for plastic films. Meanwhile, Dow is reportedly working towards the incorporation of recycled content into its product solutions and aims to deliver three million metric tons of circular and renewable solutions by 2030.
"Enabling a circular economy requires broad stakeholder collaboration, innovation, and investment throughout the value chain to continue to more rapidly develop and advance solutions at scale," added Jim Fitterling, chairman and CEO at Dow. "Through our collaboration with WM, we're determined to launch new programs that grow recycling infrastructure and access nationwide, creating a more comprehensive system where films and flexible plastics form a key pillar of our circular product offerings."
The news comes after Dow announced the expansion of its Project REFLEX flexible packaging recycling initiative to Egypt and Guinea following a successful pilot phase in Nigeria; and its introduction of the R-Cycle digital product passport to its pouch-to-pouch mechanical recycling concept for flexible packaging, working alongside HP Indigo, Reifenhäuser, Cadel Deinking, and Karlville.
We also spoke to Graham Houlder, project coordinator at CEFLEX, about the company's Quality Recycling Process mechanical recycling solution, which is set to increase the rate of flexible plastic packaging recycled from household waste. A commercial launch is expected to take place next year.