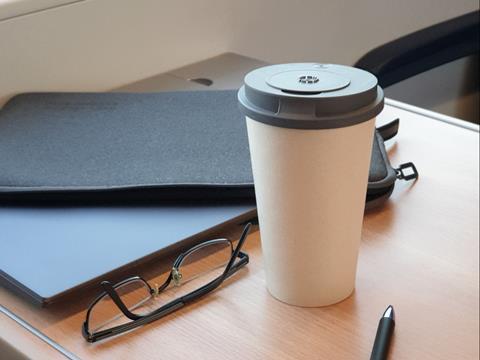 Resealable lid manufacturer CUPEX is expanding its range with the release of COMFORT, its new reusable lid.
Made of dimensionally stable polypropylene (PP), COMFORT is constructed with three individual parts that the consumer can pull apart and clean, either by hand or in a dishwasher. Conversely, when it reaches the end of its life, it is recyclable through channels such as Germany's Dual System.
The lid is free of bisphenol A (BPA), acrylonitrile, and other harmful substances, and its "dome" shape is intended to accommodate liquids topped with cream or foam. Its opening is large, accessible, and resealable – releasing aromas when open to improve the taste of the drink inside, yet preventing spillage when it is closed with a simple sliding motion.
The materials used to make the lid are also tasteless and odourless to ensure a comfortable drinking experience.
We held a Rapid Interview with CUPEX in May, in which the company discussed its unique take on lid design, the misuse of sustainability buzzwords, and its goals for the future.
Meanwhile, McDonald's have attempted to cut down on single-use plastic lids in recent years, from sundae lids made of 100% wood fibre to removing lids from their McFlurry packaging.
Back in 2018, Tri-Star Packaging launched pokito, a line of collapsible reusable cups with a screw-top lid and spill-proof clip.