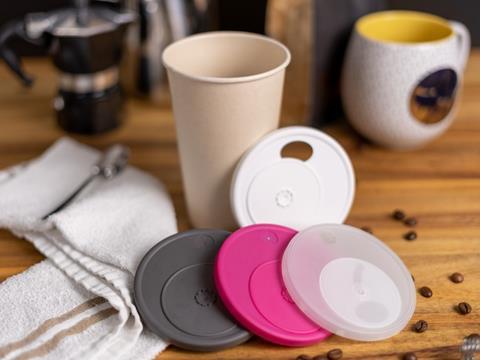 In our latest Rapid Interview, we speak to CUPEX about launching a reclosable and reusable lid for coffee-to-go cups.
Your elevator pitch: introduce and sell us your company in no more than 280 characters.
Behind CUPEX® is a small team of passionate inventors, experienced engineers, designers, production and marketing specialists unhappy with the inadequate product properties of the different and widespread coffee-to-go lids. They are often only disposable, have a small drinking opening and cannot be closed.
Where are your company's locations? Are there any specific challenges or advantages relating to your geographical location that you could tell us about?
The company is based in Bautzen, Saxony, Germany. However, the team works across the whole of Germany. This only works on the basis of professional working methods and trusting cooperation.
Tell us a surprising fact about the market you work in.
There seems to be a semi-standard for lids with a very small drinking slot, for disposable and reusable. But we humans taste more with our noses than with our tongues. Especially fresh coffee scent needs a large drinking opening.
At Packaging Europe we like to watch trends and areas of innovation as they evolve. Can you tell us something we might not be aware of that is driving technology in your sphere?
In the current sustainability debate, single-use plastic lids are often not the focus. Here, too, we need solutions that generate less waste. A reusable lid made of recyclable polypropylene is one approach.
What would you say is the biggest common misconception that you encounter in your business?
Terms such as bioplastic and compostable continue to be used in an inflationary and sometimes misleading manner. Consumers need clear labelling to make a purchasing decision, e.g. to distinguish biodegradable plastics from bio-based plastics or home compostable from industrial compostable.
If the wider packaging industry could be transformed in some way, what kind of change would you like to see?
We have to look at the ecological footprint as a whole. This requires transparency throughout the life cycle of products, from development, manufacture, transport, use, cleaning, disposal, etc.
…and how do you envisage your company changing the industry in the coming years?
CUPEX is closely following the dynamic development of more sustainable materials and processes and will make adjustments when alternatives become available. One approach is reclosable lids with a large drinking opening made from sustainable fibre-based raw materials from certified sustainable forestry without plastic coating or any other plastic additive.