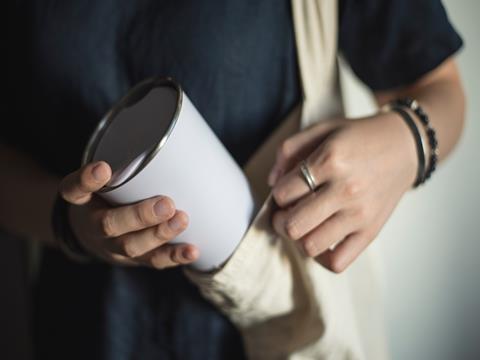 UNESDA Soft Drinks Europe, The European Fruit Juice Association (AIJN), The Brewers of Europe, and Natural Mineral Waters Europe have issued a collective warning that the mandatory reuse targets for beverage containers set by the European Commission may be 'discriminatory' towards some industrial players and cause harm to existing businesses and sustainability efforts.
The targets of 20% reusable beverage packaging by 2030 and, potentially, up to 75% by 2040 are described as 'disproportionate' and 'unjustified' in that they would apply to every manufacturer. It is a move thought to threaten small and medium-sized enterprises lacking the resources to achieve these goals, as well as causing established business models to become unsustainable and potentially creating large-scale financial issues if consumer uptake is lower than anticipated.
The companies also express their fear that existing recycling streams may be forced to be dismantled as reusables are enforced. They assert that, while the availability of reusable beverage packaging is already a focus point within their sectors, the Commission's legislation overlooks efforts they are already making towards circularity through collection, recycling, and the incorporation of recycled content into their packaging.
It is also argued that no environmental impact assessments have been carried out to support the idea that the targets will protect the environment, and that no relevant data to suggest that reusables will be commercially successful on such a wide scale currently exists.
"Our sector is already achieving high rates of collection for recycling and is steadily progressing towards full circularity," says Patricia Fosselard, secretary general at Natural Mineral Waters Europe. "Introducing unrealistically high reuse rates will significantly compromise this progress and jeopardise the sector, while the environmental benefit of this policy measure is yet to be demonstrated."
"Over the last years, we have been investing into more recyclability, more collection, more recycling, and more reuse to make our packaging fully circular by 2030," claims Nicholas Hodac, director general at UNESDA Soft Drinks Europe. "It is totally incomprehensible that the European Commission is disregarding it and asking us to switch entirely to reuse.
"We can achieve the Commission's goal in a much more realistic way that is less harmful for the industry and that makes sense for the environment.''
According to Wouter Lox, secretary general at AIJN, "Reuse should be seen as a complement to recycling, not as a substitute. Our sectors wish to continue paving the way for full packaging circularity, but that can only be achieved through the right enablers in place."
Pierre-Olivier Bergeron, secretary general at The Brewers of Europe, adds: "There are more than ten thousand breweries in the EU, aiming to have a positive impact on the economy, people, and the planet. Central to the circular European economy, our progress goes hand in hand with the aims of the Green Deal.
"Through our packaging and investment in effective systems, we have demonstrated that reuse and recycling need to be seen as complementary approaches to improving drinks' packaging's environmental performance."
The companies commend the European Commission for its contributions towards circularity, yet call for a reconsidered approach to environmental policy that uplifts serve "as an opportunity to accelerate the circular economy for beverage packaging through enablers that support industrial policy."
Paul Foulkes-Arellano from Circuthon Consulting is similarly cautious about the extreme shift towards reusables. He previously stated that suppliers may only sell one unit of reusable packaging as opposed to twenty units of single-use, and expressed apprehension that it was governmental bodies enforcing the targets, not manufacturers themselves.
However, a Starbucks spokesman previously told us about the company's pilot scheme for reusable cups, which were said to be made of recyclable lightweight polypropylene – possibly suggesting that recycling streams are still being accounted for in certain reusable packaging designs.
A trial run by Hubbub at Gatwick Aiport and the Grab Your Cup campaign in Manchester, UK were also said to have increased usage of recyclables by 1.5% in three months, indicating that making reusables accessible will have some level of success amongst consumers.
Mike Newman, CEO of Returnity, spoke to us about the advantages of reusable packaging in general; his belief was that, with a 75% return rate for reusables, significant CO2 emissions could be saved; that 85% achieves a net-positive, and that significant results begin to arise at 90%. Nevertheless, he admitted that a shift in consumer behaviour must be the initial focus, and suggested that rolling out reusable packaging before then is ineffective.