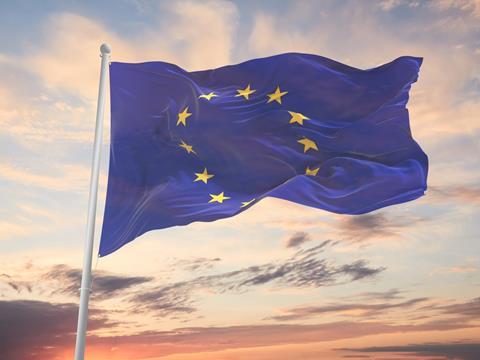 A statement released by The Brewers of Europe posits that the revised Packaging and Packaging Waste Directive disproportionately singles out beer packaging and does not uplift the EU Single Market – calling for non-discriminatory rules, an appropriate timeline to transition into new technologies, and more.
The organisation considers all beer packaging essential, including glass bottles, aluminium cans, and kegs. It highlights its commitment to ensuring the reduction, reuse, and recycling of its beer packaging, and supports the general sentiment of the Packaging and Packaging Waste proposal in pursuing a circular economy.
On the other hand, it calls for a 'non-discriminatory, proportionate, and enforceable EU Single Market – which the current legal revisions are not thought to support.
One of its requests is to ensure that future legislation creates an equal playing field for all industry players. The organisation states that exempting most alcoholic beverages, but not beer, from reuse targets or mandatory deposit return schemes is 'neither legally nor environmentally justified'.
Exemptions should instead be used to support packaging sustainability, it says. For instance, a smaller organisation that sells one, non-reusable but recyclable packaging line and wishes to pursue a more sustainable solution should benefit from the upcoming legislation.
It is recommended that 'overly prescriptive' new rules and governance should not dismantle existing and 'well-functioning' systems like efficient recycling collection or established reuse systems. Beverage producers that already collect and recycle their packaging at a high rate should not be forced to adopt reuse targets, according to the statement, as it could threaten the supply of post-consumer recyclable material.
It continues to assert that setting reuse targets at the distributors' level is 'superfluous' and 'distorts competition within the internal market', explaining that achieving these targets will become the manufacturers' responsibility regardless. Manufacturers should also be able to choose to implement a target across their full portfolio rather than per drink category or packaging type, the statement argues.
Furthermore, The Brewers of Europe emphasises the importance of beer kegs as 'one of the best practice examples of reusable beverage packaging'. They can apparently offer lifespans of up to thirty years, and account for an average of nearly 14%, by volume, of EU beer packaging due to the amount of beer sold on draught in the hospitality sector.
The organisation warns against their exclusion from the measurement of sales packaging reuse targets or the failure to account for their size in calculating reuse targets. It believes that kegs should not be considered as transport packaging or counted as single packaging units without consideration for their volume.
Any bans implemented by the legislation should also be evidence-based, it adds. It is believed that restricting packaging formats that are 100% recycled or recyclable goes against the goals of the legislation and is not justified from a life cycle perspective; to name an example, 100% recycled shrink wraps are thought to result in the lowest carbon footprint compared to other available packaging options.
As the legislation will mandate clearer labelling, The Brewers of Europe cautions that displaying waste sorting pictograms alongside a deposit label will confuse consumers when they come to return their packaging for recycling or reuse. It underlines that digital markings should only be applied when they will actually ensure serialisation.
The organisation explains that tracking individual packaging on the Single Market requires common data standards, a common data set, and common tracking modalities. It is advised that these technologies are rolled out before any decision is made on mandatory digital labelling.
Finally, the statement calls for 'realistic timelines' for a transition into the new legislation. Operators must be clear on the details of the new rules and the lead-in time for the replacement of packaging equipment or a change of distribution systems – deposit return schemes and reuse infrastructure are expected to require five years to be fully implemented, for example.
The Brewers of Europe expresses the brewing sector's commitment to working with policymakers in the EU and the packaging supply chain to make sure that upcoming legislation contributes to the EU's sustainability agenda.
This is not the organisation's first statement regarding the Packaging and Packaging Waste Directive. It previously joined UNESDA Soft Drinks Europe, The European Fruit Juice Association (AIJN), and Natural Mineral Waters Europe in cautioning against 'discriminatory' mandatory reuse targets for beverage containers, which are feared to impact existing businesses and sustainability efforts.
It was also amongst a cross-industry coalition that recommended an improved impact assessment for the Packaging and Packaging Waste proposal, as the rollout of inefficient reuse and refill schemes could cause harm for both businesses and consumers.
If you liked this article, you might also enjoy:
The L'Oréal approach to packaging sustainability
What steps is Apple taking to make its packaging more sustainable?
How did Brazil achieve its 100% aluminium can recycling rate – and can it be replicated in the EU?
Experts have their say on the EU's Packaging and Packaging Waste Directive revisions