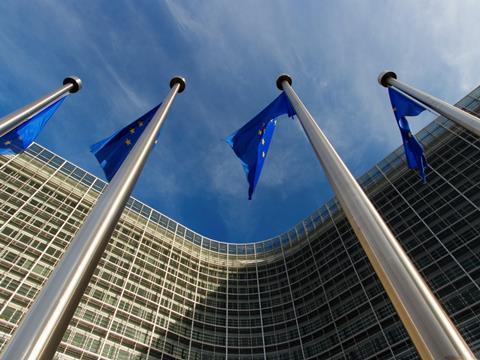 Various NGOs and packaging industry players have released a joint letter urging policymakers to amend the proposal for a Packaging and Packaging Waste Regulation (PPWR) to facilitate fair access to high-quality recyclate – suggesting such measures as a "priority right" to food-contact materials and a greater focus on sector-specific recycling loops.
Signatories Natural Mineral Waters Europe (NMWE), The Changing Markets Foundation, The Minderoo Foundation, The Reloop Platform, UNESDA – Soft Drinks Europe, and Zero Waste Europe state that they approve of the legislation's overall goal of increasing recycled content in European packaging. However, they assert that, without fair access to high-quality recyclate across sectors and the appropriate measures to prevent the downcycling of high-quality feedstock, this goal – and circularity in general – cannot be achieved.
The organisations criticise the proposal for an apparent lack of clarity around the definition of high-quality recycling and the absence of measures to ensure that high-quality recycled materials are used in the most high-priority applications first; for example, guaranteeing that recyclate complying with the Food Contact Materials Regulation is prioritised for food-grade applications.
To prevent this, the letter suggests that Article 3 of the PPWR defines high-quality recycling as "any recovery operation, as laid down in Article 3 point (17) of Directive 2008/98/EC, which ensures that the distinct quality of the waste material collected is preserved or recovered during such a recovery operation so it allows further recyclability and can be re-used in the same way and for the same product category it came from, with minimal loss of quantity, quality or function".
It also argues that Article 43.1 should mandate that Member States set up systems to prioritise high-quality recycling over downcycling; this is expected to normalise circularity across the continent. This suggestion falls in line with the 2023 EU JRC Report "Towards a better definition and calculation of recycling", which states that "a definition of high-quality recycling could help developing policies focused on improving the quality of recycling outputs by the entire recycling chain, ultimately ensuring a greater level of resource circularity."
Furthermore, the companies say that Article 7 should be amended to create a "priority right" to contact-sensitive recycled materials; this would apply to industries wherein these materials are essential, such as food and beverage. Such a measure would prevent competition for high-quality materials from having a disproportionate impact on manufacturers that rely on contact-sensitive materials. Giving priority access to high-quality recycling, such as bottle-to-bottle recycling, also expects to cut down on long- and short-term carbon emissions.
Deposit and return systems (DRS) are already highlighted as a means of increasing 'good quality' secondary raw material supply by the PPWD itself. The signatories go on to suggest that Annex X of the proposal should include minimum requirements for DRS, such as a "priority right" for collected beverage packaging to be recycled and reused in new beverage packaging for a closed-loop recycling system. Without it, they fear that the recyclate obtained from DRS could be sold for use in non-food applications, breaking the loop for beverage packaging.
Overall, the letter warns that the recycled content targets laid out in the PPWR will be difficult to achieve without fair access to high-quality recyclate – especially for SMEs, which reportedly constitute 95% of the food and beverage industry.
Additionally, giving all sectors unconditional access to food-grade recyclate also disincentivises investment into collecting and recycling their own materials, the companies claim, which enables the downcycling of packaging materials. 68% of PET beverage bottles are currently said to be downcycled into polyester textiles, toys, and other applications from which they cannot be recycled back into food or beverage packaging, preventing the creation of a circular recycling system.
Another joint letter was signed by over 120 packaging industry associations in the hopes of protecting the European internal market legal basis and, in turn, achieving the PPWR's economic and environmental targets.
UNESDA and NMWE also joined the European Fruit Juice Association (AIJN) and The Brewers of Europe in criticising the European Commission's mandatory reuse targets for beverage containers, warning that the measures may be 'discriminatory' towards small and medium-sized businesses and could put existing recycling facilities at risk.
If you liked this article, you might also enjoy:
McDonald's Director of Sustainability in Europe on the company's approach to packaging sustainability
McKinsey on whether or not on-pack sustainability claims affect consumer spending
Perspectives from industry-leading experts on the EU's Packaging and Packaging Waste Directive revisions
A deep dive into the most important packaging sustainability trends and solutions