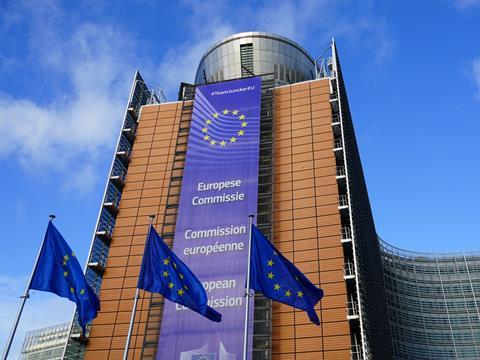 Over 120 packaging industry associations have signed a joint letter asserting that co-legislators can achieve the environmental and economic objectives of the Packaging and Packaging Waste Regulation by preventing the erosion of its internal market legal basis.
The internal market legal basis is designed to act as a bridge between varying national rules regarding the management of packaging and its waste as well as resultant internal market barriers. At the same time, it aims to protect the environment.
According to the statement, it is essential to the free movement of packaging material and packaged goods that a robust EU single market is maintained, with the packaging value chain being an important facet of an envisioned circular economy – from minimising product waste to product protection as it travels across the value chain.
Strengthening a secondary market alongside an EU single market is thought to facilitate greater circularity and greater economies of scale, cement Europe's green transition and global competitiveness, and enable the necessary investment for a climate-neutral European economy.
On the other hand, such legislative moves as packaging bans, reuse and recycled content targets, and labelling requirements have reportedly caused internal market barriers, losses in economies of scale, diversion of investments and R&D, and other obstructions. A further threat is expected to arise from Article 6 (3) of the TRIS Regulation, allowing Member States to keep or implement further national sustainability and information requirements, with differentiation between countries feared to impact the competitiveness of the European industry, the protection of the environment, and consumers themselves.
One example highlighted in the statement is an impact assessment presented alongside the proposal for a Packaging and Packaging Waste Regulation, which provides case studies relating to environmental trade-offs and compliance costs originating in diverging marking requirements to support its assertion that inconsistent or confusing labelling has a negative impact on packaging circularity.
As discussions take place surrounding the transition out of an internal market legal basis, potentially into a dual one, the organisations warn that a fragmented Union market and a 'patchwork' of national packaging legislations would only add further strain and call for the preservation of a single, circular economy.
Signatories include, but are not limited to; Pro Carton, European Bioplastics (EUBP), European Printing Ink Association (EuPIA), Metal Packaging Europe, Flexible Packaging Europe, etma, FINAT, Smart Packaging Europe, European Container Glass Federation (FEVE), Styrenics Circular Solutions, Plastics Europe, FEFCO, Petcore Europe, European Plastics Converters (EuPC), Polyolefin Circular Economy Platform (PCEP), Natural Mineral Waters Europe (NMWE), and Cepi.
Revisions to the Packaging and Packaging Waste Directive have been controversial since an initial draft was leaked in November 2022, with another joint statement expressing doubt that its changes were based on appropriate evidence or that they would truly benefit the environment.
More recently, UNESDA – Soft Drinks Europe, The European Fruit Juice Association (AIJN), and Natural Mineral Waters Europe (NMWE) – all of whom have also called for the protection of the internal market legal basis – joined The Brewers of Europe in criticising the new mandatory reuse targets for beverage containers, believing them to be 'discriminatory' towards certain industrial players.
Similarly, Copa-Cogeca, Freshfel Europe, and Europatat have also called for other incentives and strategies such as ecological labelling over a ban on all packaging for fruit and vegetables under 1.5kg in weight, with the latter thought to contradict existing material uses and life cycle analyses.
Such criticism is not universal, however. Carsten Wachholz, senior policy manager at the Ellen MacArthur Foundation, described the upcoming legislation as a "strong starting point" – anticipating that the advancement of deposit return and Extended Producer Responsibility schemes, amongst other developments, will help to improve the volume, quality, and economics of plastic recycling.