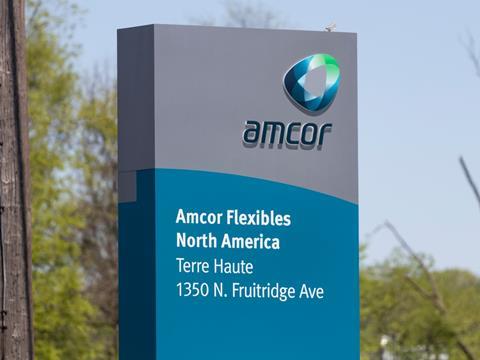 Amcor is set to invest $250,000 into circolution, a smart reusable food packaging start-up and the third winner of Amcor's Lift-Off initiative, in a further push to implement more sustainable packaging solutions.
Aiming to reduce the carbon footprint of each manufacturing cycle in comparison to single-use packaging, circolution offers a pay-per-cycle service for FMCG brands as an addition to the existing bottle-deposit system in Germany. The company's 'packaging as a service' system apparently requires no upfront investment, is designed to be integrated into current supply chain and scaled operations standards, and aims for circularity via its smart reusable packaging, reverse logistics, data analytics, and impact measurement.
After supplying its AmFoil AluFix peelable can lidding to circolution's first product in the coffee, cacao, and powder sector last year, Amcor hopes that the investment will bring the company closer to its goal of making all its products recyclable, reusable, or compostable by 2025.
Frank Lehmann, vice president of Corporate Venturing and Open Innovation at Amcor, said: "We are delighted to be in a position to support circolution at this early stage, and see great synergies with both our existing products and other investments as we work toward a circular system for packaging.
"Amcor is passionate about supporting the development of a circular economy, and innovation is essential to achieving our goals. Collaboration and investment drive progress, and it is this ethos that led to the formation of the Amcor Lift-Off initiative. Our team continues to discover the most impressive innovative start-ups across the industry, and we look forward to seeing what fruits this latest partnership will bear."
Alessandro Marchiaro, co-founder, Financing and Big Data at circolution, said: "We are very happy to win Amcor as the first ticket in our funding round," added Alessandro Marchiaro, co-founder, Financing and Big Data at circolution. "After having successfully launched in 2022, and begun to scale-up our operations, Amcor's expertise and funding will be invaluable. We're excited to take this important step."
Bloom Biorenewables Ltd. and Nfinite Nanotechnology were named as the other winners of the Lift-Off initiative last year. Respectively, the companies convert plant waste into chemicals relevant to the manufacture of packaging and use smart nanocoatings to pursue compostability and recyclability in packaging designs.
Another business venture saw Amcor make a further strategic investment of $45 million into ePac Flexible Packaging to increase its minority shareholding in ePac Holdings LLC.