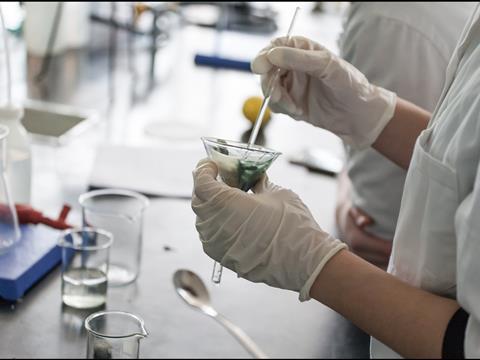 Global packaging company Amcor has announced the first batch of recipients for its Amcor Lift-Off seed funding initiative.
Launched in April, Amcor Lift-Off targets technologies that contribute to the company's initiatives to make the future of packaging more sustainable. This round of funding has been granted to companies focused on developing bio-based, recyclable plastics and the use of nanotechnology coatings.
The winners of the initial Lift-Off program are: Bloom Biorenewables Ltd, a chemical and biomaterials company which converts plant waste into chemicals used in packaging; and Nfinite Nanotechnology, an advanced materials company, which uses smart nanocoatings with the aim of making packaging recyclable and compostable.
Each company will receive investments of US $250,000 and access to Amcor's research and development resources.
Frank Lehmann, vice president of corporate venturing and open innovation at Amcor, said: "Amcor is continuously reimagining what is possible for packaging and our aim is to drive sustainability through unrelenting innovation.
"We've been very impressed with what Bloom and Nfinite Nanotechnology have to offer […] both start-ups are rooted in a culture of innovation and creativity, looking to break boundaries and disrupt the packaging industry as we know it."
Swiss-based startup Bloom claims it has developed a new type of polyester made from plants. Allegedly, the properties of this biomaterial match the mechanical and functional requirements needed for quality packaging and provide a more sustainable end-of-life solution, being both recyclable and biodegradable.
Remy Buser, co-founder and CEO at Bloom Biorenewables Ltd, commented: "Bloom is extremely proud and excited to join this program and co-develop tomorrow's packaging solutions in collaboration with Amcor. We envision that a successful partnership will lead to offtake agreements and accelerate our market entry."
Developed at the University of Waterloo, Nfinite Nanotechnology apparently uses nanocoating to keep products fresh and enable the use of sustainable packaging at a commercial scale and cost. The company says its vapor deposited nanocoating is eco-friendly, solvent-free, ultrathin, multifunctional, and applied at low temperature in open air without a vacuum chamber.
Nfinite Nanotechnology says this will be a step-change in the field, unlocking new opportunities for process integration and scalability. Amcor's investment will reportedly help the start-up scale its team as well as demonstrate, certify, and adopt its innovations for broadscale commercial use in the packaging industry.
Bloom and Nfinite Nanotechnology are the first two companies selected in the Amcor Lift-Off initiative, with more recipients to be announced soon.