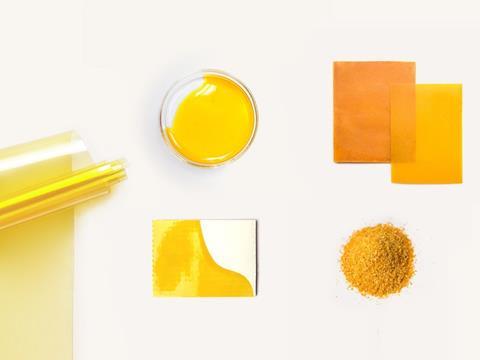 Traceless is a start-up that offers a drop-in granule solution made from second-generation biomass that can be used to develop home compostable materials including coatings, films, and rigid packaging as an alternative to virgin fossil-based plastics.
Ritva Krist, marketing manager at Traceless, expands on the start-up's approach to connecting the agricultural and plastics industries without generating competition, and how compostable solutions can harness natural material cycles.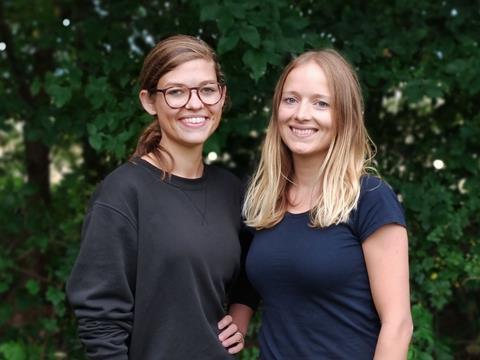 Could you give us an overview of Traceless' history and ethos as a company?
Traceless is a female-founded start-up offering a holistically sustainable alternative material to conventional plastics and bioplastics. The company was founded in September 2020 by Dr Anne Lamp and Johanna Baare.
Our CEO, Anne Lamp, is the inventor of the Traceless technology. She holds a PhD in process engineering and often describes herself as an environmental scientist by conviction and a tech enthusiast by heart. She has dedicated her postdoctoral scientific research to solving global plastic pollution, guided by the principles of many years of voluntary work at the Cradle-2-Cradle NGO – an organisation focussing on a design concept that is inspired by nature and makes waste as we know it today a thing of the past.
As former COO at the start-up Panion and business developer for the strategy consultancy BICG, our COO Johanna combines entrepreneurial and business development knowledge to scale up early ventures and teams.
Traceless envisions a world in which the materials we use impact positively on the planet, making pollution and waste history. We aim to realise this by engineering advanced biomaterials that integrate into nature's biological cycle without leaving a trace. We think it is important to consider all impact indicators and provide innovations which impact positively on people and the planet across the whole value-chain.
Can you introduce the Traceless materials, and tell us what their main features are?
With Traceless materials, we bring a novel biomaterial to the market that's a real alternative to conventional plastics and bioplastics in terms of its quality, functionality, and price.
Our innovative technology, for the first time, allows us to use plant residues from food production to produce materials that are naturally compostable, for example, on a home compost.
Even though our materials are bio-based, they don't conflict with food production and don't cause land-use change. We don't use any hazardous chemicals in our product or process, making our materials safe for humans and nature.
Finally, after their use, products made of Traceless materials break down to CO2 and H2O – closing the biological cycle while contributing to the prevention of marine pollution and the reduction of waste generation.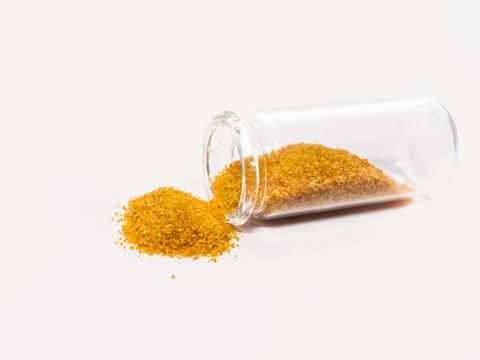 How do you source the agricultural industry residues used to create the Traceless materials?
Many bio-based plastic alternatives are based on sugar/starch – unlike them, we choose to use so-called second-generation biomass to avoid the food and land-use change conflict.
We use residues from agricultural food production as raw material for our products. These accrue, for example, when beer is brewed, or starch is produced. In these food production processes, only the starch fraction is taken from the grain, everything else is left over. These production residues are produced in vast amounts on a global level, and currently either wasted or used for low-value applications.
As biomass is a highly valuable resource, and agricultural land is limited, we figured it was time to change this. Therefore, we valorise these leftovers for our material production.
What is the production process behind the Traceless material?
With our patent-pending technology, we extract natural polymers together with other ingredients from our sourced raw materials – this way making use of their natural properties. Compared to state-of-the-art technologies (e.g., for PLA production), our process is less complex, highly scalable, and environmentally friendly as there are no hazardous chemicals involved.
With this process, we transform the plant residues into a granule, our Traceless material. This granule can be further processed in films, coatings, and rigid products by plastic converters and the wider packaging industry using standard machinery. That way, we connect the agricultural and the plastics industry.
With our technology, we can provide the missing link for a circular economy approach: residues of agricultural food production are transformed into a holistically sustainable alternative to plastics – which later, through composting, can become an organic nutrient for new plants. From these plants, we can then make new materials again – closing the loop.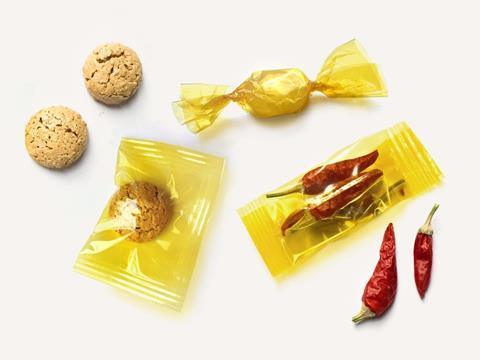 What packaging types and applications can the Traceless materials be used for?
Our materials can be used for food- and non-food packaging applications, single-use products, and coatings, as well as products with high abrasion (which currently result in the release of microplastics, if they are made from non-degradable plastics). So, in other words, Traceless is suitable for all products that can easily end up in the environment.
We are receiving a lot of requests from manufacturers from many different application sectors. However, as our capacities are currently in the scale-up phase, we have to focus on certain projects at the moment. We are currently working on several projects with multinational brands and converting partners, which we will bring to market in first pilots as soon as this year – aiming for long-term partnerships.
Our plan is to scale up our production capacities to industrial size as quickly as we can, and replace plastic in as many products that can easily end up in nature as possible, making the biggest possible contribution to solving the global plastic pollution.
Can you talk us through the end-of-life for the Traceless materials? For example, how should consumers dispose of products made with these materials?
After their use, products made from Traceless materials can be safely reintroduced into the biological cycle via composting. Under natural composting conditions, they break down in particles small enough for the ''compostable label'' to apply while also re-integrating into natural material cycles.
As Traceless materials are based on natural polymers which already exist in the environment, natural microbes are well adapted to it, and break them down in only 2-9 weeks (depending on their thickness). This means our materials go beyond available standards for composting – they don't need the enhanced conditions of an industrial composting plant, and even go beyond the available certificates for home composting, which would allow six months for disintegration under environmental conditions.
Therefore, not only are our materials compostable in your home compost (and the environment if they end up there, although we don't encourage this), Traceless materials completely break down into carbon dioxide, water, and humus, becoming organic nutrients that can help new plants to grow. Important to know: until natural composting conditions are met, Traceless materials are storage stable and do not degrade.
But of course, composting facilities are not available for all consumers. When disposed of in the residual waste, Traceless will be incinerated and used to generate energy. Because our materials are bio-based, the greenhouse gases that are emitted during incineration correspond to the amount that the plant has absorbed during growth, making the incineration process CO2 neutral and closing the carbon cycle.
Technically, our materials are also suitable for recycling in dual waste systems – they can be clearly detected in common separating facilities and could be collected separately. However, currently the volumes would be too small to make this an economically attractive option. Instead, if they end in dual waste systems, Traceless materials would simply get sorted out without contaminating the recycling streams.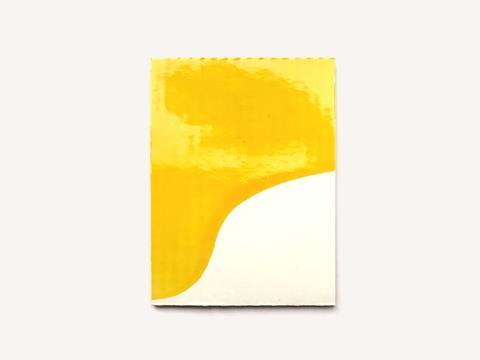 What do you think the overall environmental impact of the Traceless materials will be?
Following the design principle of Cradle-2-Cradle, our materials are designed as a fully bio-circular solution from the start.
Traceless' environmental impact potential got assessed according to scientific criteria in a cradle to grave life-cycle-assessment (LCA) that meets the ISO 14040 and 14044 standards. The results confirmed the high positive environmental impact potential of Traceless on all assessed impact indicators, like resource consumption, greenhouse gas emission, and waste production.
The full LCA can be found on our website under the impact page. However, to sum it up:
For each kg of Traceless materials that is produced instead of one kg of virgin plastics, the greenhouse gas emissions associated with production and disposal can be reduced by up to 87%.
Traceless also reduces the demand for non-renewable fossil energy demand, agricultural land, water, and abiotic resource demand.
Traceless reduces chemical pollution by avoiding hazardous chemicals in production, use and disposal, and by entirely avoiding plastic waste generation that is potentially ending up in the environment.
What's next for Traceless?
Our main focus for the next year is to scale up our production as quickly as possible, to hereby have the biggest possible contribution to solving global plastic pollution. Even though the packaging sector is an important industry to focus on when it comes to plastic pollution, our contribution doesn't stop there – as our materials are applicable to a wide range of applications, from packaging to single-use products to coating and adhesive solutions.
Our clear ambitions to bring our materials to market as fast as possible are shown by our projects with first paying customers. Among others, we are working with OTTO, a globally leading retail and e-commerce group, and Lufthansa, one of the leading German airlines. With Lufthansa, we are working on developing holistically sustainable alternatives to their current product solutions, which we will bring to market in first pilots soon.
Ultimately, we'll sell Traceless as a drop-in solution to the plastic coating, converting and packaging industries, to further process our granule into products for the Consumer-Packaged Goods (CPG) industry.
But we also find it important to state that we can only realise the full potential of our solution if we join forces with others: pioneering converters and brand owners, ambitious researchers, conscious consumers, and tailored policy measures. In the face of today's environmental challenges, there's no silver bullet – but with a systemic approach where many solutions complement each other, and where all stakeholders are involved, we will succeed.