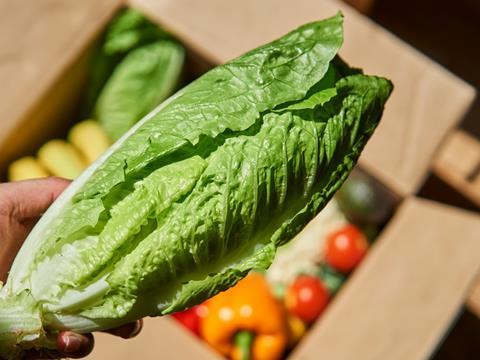 Abel & Cole is removing compostable plastics from its customisable Fruit & Veg Boxes range in response to new research suggesting that, unless they are kept in specific conditions, they will not decompose – contributing to plastic waste.
According to the company, compostable plastics can be as harmful as their virgin counterparts if local waste collectors do not possess the right equipment to break them down. Amongst other studies, it cites UCL's Big Compost Experiment, part of which involves an ongoing experiment on the decomposition of teabags; since its launch in spring 2021, 59% of Yorkshire Tea bags tested are still said to be visible, alongside 31% of PG Tips Original Biodegradable bags and 30% Clipper Everyday Organic Biodegradable bags.
As such, Abel & Cole has announced that it will work with its suppliers to cut such plastics from its packaging by the end of 2023. It is also working towards the extension of its Club Zero refillables range, and claims to continue collecting hard-to-recycle flexible plastics from its customers via the Plastic Pick-Up scheme. All three commitments aim to contribute towards the reduction of plastic pollution.
Laura Collacott from the Ellen MacArthur Foundation reminded us that compostables are not a catch-all solution, with the term often becoming conflated with biodegradable and bio-based materials. Compostable packaging can be broken down "within a specific time frame under specific conditions" – unlike biodegradables, which can decompose at any rate and in any climate. As such, industrial decomposition is an energy-intensive process and can, according to some LCAs, be more environmentally impactful than non-compostable alternatives.
There are also concerns surrounding compostable packaging's compatibility with existing recycling systems, as well as its ability to fully protect the products contained within it.
Nevertheless, such packaging is growing in popularity. For example, we recently spoke to Ritva Krist, marketing manager at start-up Traceless, about its drop-in granule solution made from second-generation biomass – reportedly capable of producing home-compostable coatings, films, and rigid packaging.